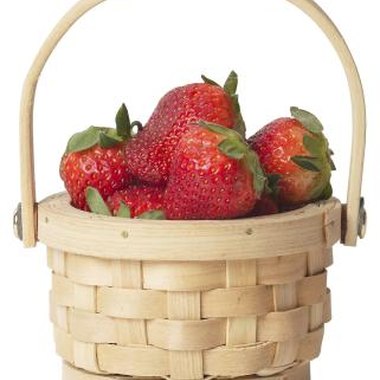 Strawberry lovers and fruit enthusiasts might enjoy the annual Strawberry Festival in Ponchatoula, Louisiana. A strawberry festival to pay tribute to the state fruit of Louisiana and the industry of Ponchatoula is held every year in April. More than 300,000 visitors arrive from all across the country to take part in the festivities and parade. The festival promotes local strawberry farmers and nonprofit organizations and includes Southern food, family fun and Louisiana hospitality.
History of the Festival
City Councilman Dr. Charles E. Gideon sought to find a way to revitalize the city of Ponchatoula in 1968 by bringing attention to its strawberry industry. At the time, the city of Hammond was known as the "Strawberry Capital of Louisiana," which Gideon felt was unfair because more railroad cars of strawberries were shipped from Ponchatoula than from Hammond. It took some effort on the councilman's part but eventually, Ponchatoula was declared the Strawberry Capital. A Ponchatoula Strawberry Festival Board was assembled in 1971, and the first festival was in April 1972. Attendance was about 15,000 to this first festival, but in recent years that number has climbed to more than 300,000.
The Festival Today
The Ponchatoula Strawberry Festival (lastrawberryfestival.com) is always held in April and is a fund-raiser for nonprofit and charitable organizations. Nonprofits are the only vendors allowed at the official festival. The festival always is organized by a board, which is made up of representatives of local active clubs and organizations. The Ponchatoula Strawberry Festival board is a member of the Louisiana Association of Fairs and Festivals.
Festival Events
During the event, bands perform on two stages. At Lil' Farmer's Row, children can visit a petting zoo, play games, ride carnival rides and buy strawberries. Strawberry royalty attend the event and include a king, queen and Grand Marshall. The king and queen often have a history with strawberries or strawberry farming. Events run from Friday to Sunday. The Strawberry Festival usually includes the festival kickoff and concerts; morning parade on Saturday; music; competitions such as an egg toss, sack race and strawberry eating contest; and strawberry auction.
The Town of Ponchatoula
Although strawberries had been produced in Tangipahoa Parish for many years before the 20th century, it wasn't until a number of factors were introduced that made the strawberry industry viable. Two of these were that the railroads developed refrigerated cars and new strawberry varieties were created that lasted longer. The strawberry became the Louisiana state fruit in 2001 by the state legislature. Strawberries in Ponchatoula are available from November to April. View a "Strawberry Farmer Wall of Fame" in front of city hall to see current and past strawberry farmers who have been honored.
Photo Credits
Hemera Technologies/PhotoObjects.net/Getty Images