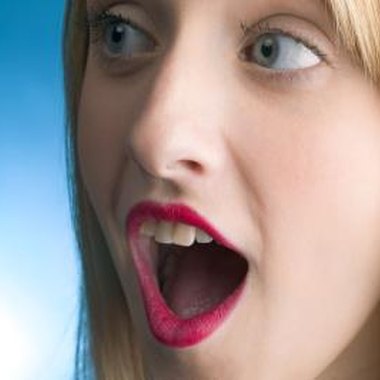 A main part of the satisfaction that comes from throwing the perfect surprise party is that it is genuinely a surprise to the honoree. Whether you are throwing a milestone birthday party or one to congratulate a person on an accomplishment, organization and clever discretion is key to planning the perfect surprise party. Select a theme that you are certain the honoree will appreciate and enjoy to ensure the success.
Invitations
Keep in mind that people tend to slip and give away surprise parties by accident. This means that the less people you discuss the party with in advance, the less risk of the surprise being spoiled. Know the habits of the party attendees. If they are a close group of friends who gather together spontaneously on a regular basis, they are more likely to be able to attend a party at the last minute. Otherwise, send out invitations a couple of weeks in advance. Highlight, put in bold caps or underline the word, "Surprise" in the invitations to make it clear that the party is a secret. Another option is to send the invitations through an email account that is at your office or one that you know the honoree will not see any of your communications.
Venue
Plan to have the party at a friend or a relatives house or a venue that you reserve. It is quite difficult to have one at home because the honoree may suspect something is awry when you rush around tidying up the house, he discovers stashed party decorations or you have suspect party foods in the refrigerator.
Planning
Enlist an assistant to help you with last minute details, such as food or decorating the venue. Another option is to ask him to assist with keeping the honoree busy while you take care of the final details. Have a backup plan just in case the honoree gets off work early or otherwise makes an appearance before you are ready. Write down a list of errands that must be completed right away if he calls to say he is on his way home. State you need an ingredient for a meal and if he doesn't go pick it up the entree will be ruined or provide other distractions. If at all possible, build the surprise party into the honorees normal routine. If he goes golfing every Wednesday and then stops at a restaurant for brunch afterward, plan the surprise party at the restaurant he normally attends.
Distractions
Try to schedule a dinner date with the honoree so that she won't be wearing apparel from working in the garden or exercise clothing. Generally, this makes the honoree feel uncomfortable if she is hot and sweaty from yard work and all the party attendees have makeup on, their hair styled or are otherwise dressed for a party. Another idea is to instruct the guests to dress in the same manner as the apparel the honoree is wearing. Invite the honoree out to a restaurant you have both been meaning to try or for an evening of shopping. Coordinate with someone to call you with an emergency, such as one of your teen's has a flat tire and you need to detour to help him fix it or some other mini-emergency. This builds up anticipation and throws off any suspicions the honoree may have as a result of the planning.
References
Photo Credits
Jupiterimages/liquidlibrary/Getty Images