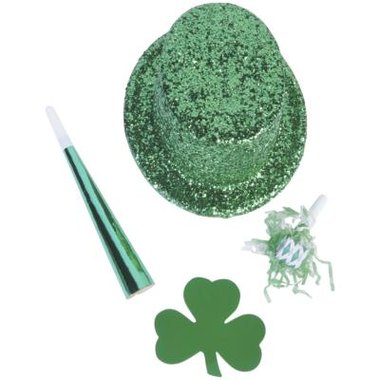 Hot on the heels of the Mardi Gras season in which Shreveport, Louisiana, participates actively, the Shreveport St. Patrick's Day parade provides a lively follow-up. The parade emphasizes family fun and includes activities and events that bring Irish charm to the Shreveport region. The parade began running in 2008 and, after a 2011 break, anticipates a return to the annual parade excitement in 2012.
Parade Organizers
The St. Patrick's Day Parade in Shreveport is a project of 4 Shreveport, a non-profit organization dedicated to improving the Shreveport-Bossier sister-city communities. 4 Shreveport runs the annual St. Patrick's Day Parade as a fundraiser. Each year the parade's proceeds are dedicated to a community project. 4 Shreveport encourages businesses and young working adults to have fun and make new friends while donating their time and resources to needy causes in the Shreveport-Bossier area.
Parade Route
The parade's route runs through the Broadmoor neighborhood of Shreveport. The floats begin to line up at 9 a.m. and the riders and walkers must be ready to start by 11:45 a.m. Line up starts on the corner of Albany and Anniston. Each float must have four walkers to guard the float and the bystanders. The route, through a residential neighborhood, has many low-hanging trees so only 1-story floats are acceptable.
Floats
Parade floats must have a St. Patrick's Day theme for their decoration. 4 Shreveport advises float organizers to recycle Mardi Gras floats. Organizations and individuals who want to obtain a used Mardi Gras float may contact the Krewes that create floats for the Shreveport Mardi Gras parades including the Krewe of Centaur, the Krewe of Gemini and the Krewe of Highland. Float riders toss "throws" to bystanders during the St. Patrick's Day parade and the organizers request that all throws consist of St. Patrick's Day themed knick-knacks. The parade is a family-friendly event and the organizers do not tolerate vulgarity among the floats, the riders' costumes or the throws.
Activities
In addition to the parade, parade organizers plan other enjoyable activities on parade day. Some of the activities that 4 Shreveport coordinates include a Pot of Gold Treasure Hunt whereby kids follow clues to win a prize, a Name Our Mascot Contest which accepts suggestions for names for the 4 Shreveport mascot and a Be Our Lucky Guest Contest in which the winner wins a spot riding on a float.
Photo Credits
Ablestock.com/AbleStock.com/Getty Images