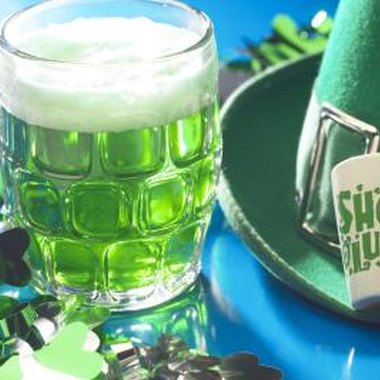 Over the past eight years, the St. Patrick's Day Parade in Newton, New Jersey has become a valued community tradition. Large crowds of residents and visitors gather along the city's parade route to see firetrucks, ambulances, community organizations, bagpipers and other musicians create a moving celebration of the Irish's most famous holiday.
Celebratory Mass and Irish Breakfast
The parade takes place on St. Patrick's Day, if it's a Saturday, or the first Saturday after St. Patrick's Day if the holiday falls on a weekday. On the Saturday before the parade, many residents and visitors attend a celebratory mass at St. Jude the Apostle Parish in Hamburg, New Jersey, which is followed by a traditional Irish breakfast.
Grand Marshal's Dinnerhttp://write.demandstudios.com/edit.php?articleid=4914225
The Grand Marshal's Dinner takes place three weeks before the parade. The evening's meal and entertainment take place at local venues, such as the Lake Mohawk Country Club. Traditional Irish entertainment such as live music and dancing typically top off the evening.
St. Baldrick's Fundraiser
The day after each year's parade, organizers host a fundraiser for cancer research through the St. Baldrick's Foundation. In 2011, this took place at the Irish Cottage and was in memory of local Bill Carwile, who had lost his battle with cancer the previous year. Over the years, St. Baldrick's Foundation has raised over $57 million for cancer research.
Joining the Parade
Organizations may enter the parade at no cost. Marching bands, floats, decorated vehicles, color guards, and groups with animals are all welcome to join the procession. In the parade as well as among the crowd, green accessories such as shirts, ties, hats and wigs are common. Such groups as the Passaic County Emerald Society, the Police Pipes and Drums of Morris County and the Rory O'Moore School of Piping and Drumming have taken part in the festivities.
Resources
Photo Credits
Photos.com/AbleStock.com/Getty Images