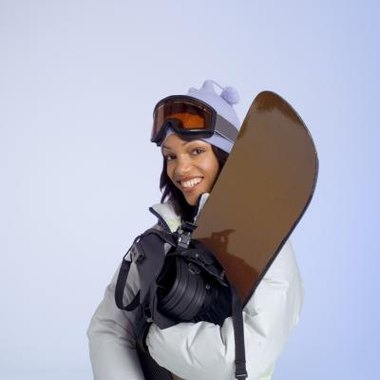 In the mid 1980s, finding a ski resort that allowed snowboarding was a difficult task. In the 21st century, it's difficult to find resorts that don't accommodate the sport. At resorts in the Calgary region, however, they don't just accommodate snowboarding, they encourage it with enthusiasm. With some of North America's largest and most extreme slopes and a variety of snowboarding organizations, Calgary is becoming a leading destination for prime snowboarding and snowboard events.
Calgary Area Resorts
The Calgary area has several resorts within 115 miles of the city. These resorts feature some of the largest slopes, longest runs and most riding acres in North America. The area's three largest resorts, at Lake Louise (skilouise.com), Sunshine Village (skibanff.com) and Nakiska (skinakiska.com) all feature a wide variety of extreme slopes. Calgary offers both scheduled and charter transportation to take you to the mountain of your choice, where you can enjoy everything from beginning riders' instructional events and customized private group activities to world-class championship snowboard racing,
Competition Events
Serious slopes draw serious snowboarding completions. If you were in the Lake Louise ski area for the Canada Snowboard Nationals or the WSF Para-Snowboard World Cup competitions during the 2010 -2011 season, you are already familiar with some of the exciting snowboard competitions. If your idea is participating in races rather than watching, the Alberta Snowboard Association (albertasnowboarding.com) schedules events that allow you to gain experience that can lead to national and world competitions. Scheduled winter events are posted on club and ski resort websites in the autumn. If you plan to watch or enter the competition, you will need to check posted calendars periodically to find newly scheduled events.
Club Events
If you find yourself looking up longingly at the extreme riding areas while cruising slowly down the gentle beginners' slopes of the Calgary region's ski resorts, you might consider joining one of the region's local club activities, The clubs organize events for both fun and instruction. Attending club instructional events will give you tips and tricks that will have you on your way up to the higher slopes quickly and safely. Their racing events let you test your skills for larger competitions or just compete for the fun of it.. Upcoming events are posted on the club websites. You can find the best clubs by contacting your favorite Calgary area ski resort.
Customized Group Events
If you have a group for which you'd like to design your own snowboard race or other event, the group sales offices at the resorts will be glad to help you customize an activity package. These events are instrumental in building inter-relationships and competitive spirit, or just breaking the routine and livening things up a bit. It doesn't matter whether your group is a leisure, school, or corporate association -- the resorts have professionals that can help you design a snowboarding package that can make your trip to Calgary one that you will remember for a lifetime.
Photo Credits
Jupiterimages/liquidlibrary/Getty Images