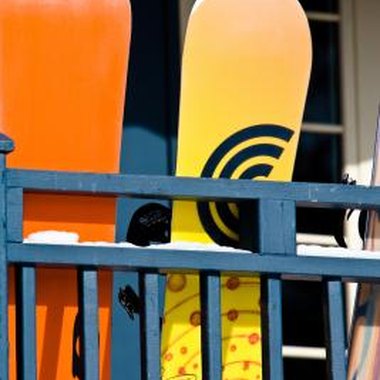 Located on the Iowa/Illinois border in northwestern Illinois, Andalusia is a Mississippi River village in Illinois' Coal Creek Valley. The small village has approximately 1,100 permanent residents, but winter visitors come for Andalusia's main winter attraction, the Ski Snowstar Winter Sports Park, which offers downhill skiing, snow tubing and snowboarding.
Facility
Opened in December 1981, the 28-acre Ski Snowstar Winter Sports Park features 14 downhill trails with a maximum peak elevation of 790 feet, a valley floor of 528 feet and 262 feet of total vertical drop. A majority of the trails, or 50 percent, are devoted to intermediate skiers and snowboarders, while the rest of the park is split 50/50 between beginner and advanced trails. The park uses snow cover (average of 38 inches per year) plus 32 snow guns for 100 percent seasonal coverage. Lifts are offered throughout the park, including two quad chairs, one double-double, a rope tow and two magic carpets.
Season and Hours
The Ski Snowstar Winter Sports Park season runs for an average of 75 days a year, from early December through mid-March. During the season, night skiing and snowboarding are available seven days a week on all 14 trails. During the main season, which runs from Dec. 26 through March 7, the park is open from 9 a.m. to 9 p.m. daily, with hours extended to 10 p.m. on Fridays and Saturdays.
Snowboarding Trails and Rentals
For the more adventurous snowboarder, the Ski Snowstar Winter Sports Park offers an extreme terrain park with 12- and 20-foot rails, 10-, 14-, 20- and 30-foot boxes, spines, hip jumps, rollers, quarter pipe and table tops. If you forgot your board, the rental shop at Ski Snowstar Winter Sports Park offers 275 rental snowboards in varying binding styles. As of 2010, rental rates vary by day of week and time from $15 to $26 for boards and $8 for helmets.
Pricing
The cost of a lift ticket at the Ski Snowstar Winter Sports Park varies by day of week and time, with discounts available for kids aged 7 to 12, military personnel and seniors over age 60. Passes are offered for all-day flex snowboarding or afternoon or night snowboarding only. On weekends and holidays, an adult all-day flex lift ticket will average $32, as of 2010. For snowboarders who plan to stay the season, a season-long pass is available in varying packages that start at $120 per season for lift-only and $210 for lift plus rental.
Photo Credits
Jupiterimages/Photos.com/Getty Images