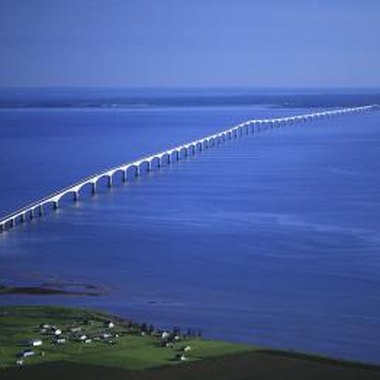 You're in for a treat if you want to check out the snorkeling reefs in the Florida Keys. They're part of North America's only living coral barrier reef, a 221-mile swath of live coral. To visit a reef you'll have to hop in a boat and travel up to eight miles into the Atlantic Ocean.
Where to Start
Most of the Keys have dive shops that will take you on reef snorkeling tours for a fee. Marathon Key, Key West, Islamorada and Big Pine Key are all known for their snorkeling reefs. John Pennekamp State Park (pennekamppark.com), in the waters off Key Largo, is the most famous and home to a number of reef structures. You'll have to pay an entrance fee to get into the park. Reservations are recommended for all reef snorkeling tours.
What You'll Need
You'll need special gear to see the magnificent reef structures that lie just below the surface of the water. That includes flippers, a mask, a snorkel and a yellow buoyancy vest. Load up on waterproof sunblock and slather it all over, especially the back of your body, which will be exposed while you're looking down into the water. Remember to bring a waterproof camera to snap photos of the marine life you'll see.
Where You'll Go
Once on the boat, you will head out to snorkeling reefs that are teaming with sea life. Off Key Largo you may visit Molasses Reef, Banana Reef, White Banks Dry Rocks, the Elbow, Key Largo Dry Rocks or Grecian Rocks. Off Big Pine Key is a reef that's called Looe Key, a U-shaped groove and spur reef. Off Key West is a group of reefs called the Sambos. Off Marathon Key is Sombrero Reef with varied topography and depths.
What You'll See
Each reef will expose you to an underwater world that's rich in colorful sea life. The snorkeler can find 50 different species of coral including staghorn, elkhorn, star, brain and fire corals. They are named for their resemblance to the same shapes on land. The fish that live among the reefs include yellowtail, angelfish, parrotfish, barracuda, sergeant majors and moray eel. You may see a few species of sharks and rays. You'll also find different kinds of sponges. Remember that coral reefs are made of living creatures protected by law, so you will not be allowed to stand on them or to touch them.
Photo Credits
Hemera Technologies/Photos.com/Getty Images