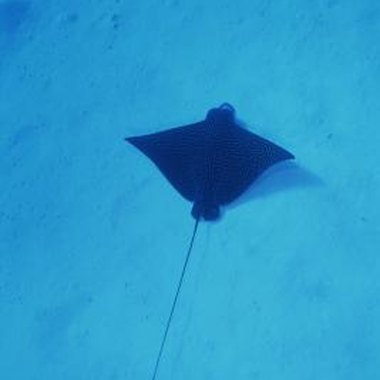 Miami, as one of the few subtropical vacation spots in the U.S., comes to mind for "fun in the sun" activities such as snorkeling. But in reality, it has only a few places with good snorkeling opportunities. Some are north of Snapper Creek, an area of the city running east-west from South Miami through West Kendall.
Key Biscayne
Key Biscayne is one of the most popular places in Miami to enjoy snorkeling. The north end of the island is Crandon Park. There, visitors find beaches to snorkel from, as well as places to launch boats, for snorkel opportunities further offshore. Bear Cut Preserve is particularly popular for snorkeling thanks to abundant ocean life. Beaches on the eastern side of the island as you enter the key also offer shallow-water snorkeling, though they are best paired with a day at the beach, because the ocean life is more limited.
Other Locations
Just north of Key Biscayne and attached by a short bridge is Virginia Key, which has a park with limited swimming areas that snorkelers can explore. Oleta River State Park in North Miami offers some limited snorkel opportunities. Snorkelers can enjoy the waters near the park's beach areas. The park rents out kayaks, which can be taken to a couple of islands just off the coast that also have beaches and some snorkel spots. The best snorkeling, however, is farther north in Broward County, in Fort Lauderdale and Pompano Beach.
Ocean Life
Ocean life seen while snorkeling in Miami can be diverse, depending on where you are snorkeling. You might see an array of tropical fish, including angel fish and parrot fish. Barracuda, minnows and crustaceans such as shrimp and crab are strong possibilities. Sea turtles, starfish, sea urchins and spotted eagle rays are also around, particularly off the coast of Key Biscayne. The best way to see the most diverse array of ocean life is with a tour company that will guide you to the best snorkel spots off the coast.
Guided Tours
Crandon Park in Key Biscayne offers two guided snorkeling adventures. Fossil Reef Snorkel Adventure is offered on Sundays March through October. The park's naturalists will guide snorkelers on a tram through the park toward the coast, then show them reef and wreck diving in Bear Cut Preserve, where ocean life flourishes. Kayak and Snorkel Adventure runs every day throughout the year, and combines the two sports in the same area near Bear Cut Preserve. A number of private companies and dive shops offer chartered snorkel opportunities in other parts of Miami, including off Miami Beach, and prices vary.
Photo Credits
Comstock Images/Comstock/Getty Images