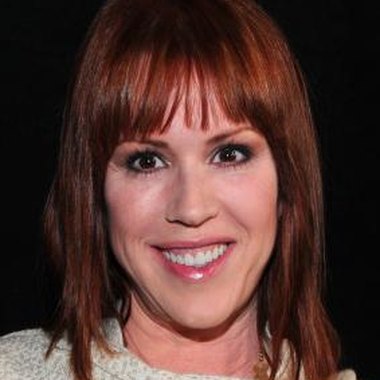 "Sixteen Candles" is a 1984 movie starring Molly Ringwald, Anthony Michael Hall and John Cusack. This teenage romantic comedy, directed by beloved director John Hughes ("Home Alone," "Ferris Bueller's Day Off," "National Lampoon's Vacation"), was produced on an estimated $6.5 million budget and has earned over $23 million since its release 27 years ago.
Plot
"Sixteen Candles" follows a day in the life of Samantha Baker, played by Molly Ringwald, who turns 16 with little fanfare. As her sister Ginny is due to get married the following day, her family is consumed with wedding preparations and hosting out-of-town relatives, including Sam's grandparents -- who bring their foreign exchange student, Long Duk Dong, with them. Samantha is forced to bring the odd Long Duk Dong with her to a school dance that evening, where he has little trouble finding a romantic interest. Despite a rough start, in the end, Samantha's birthday turns out to be special and perfect.
The Hottie
In addition to her family forgetting her birthday, his sister's upcoming nuptials and entertaining Long Duk Dong, Samantha is consumed with her crush on Jake Ryan (Michael Schoeffling), the school's most popular boy who dates one of the school's most attractive and prominent girls. In study hall, Samantha tries to pass a sex quiz to her friend, but it ends up in Jake's hands. Though Sam is embarrassed by the quiz, Jake is intrigued by her, especially as he is feeling disillusioned in his current relationship. Jake enlists Ted, a freshman geek, to learn more about Samantha.
The Geek
Ted, played by Anthony Michael Hall, has repeatedly hit on Samantha without any luck. This does not, however, stop him from betting his friends (one of whom is played by John Cusack) that he can have sex with Sam. When Ted finds Samantha in the school's auto shop during the dance, she reveals to him her crush on Jake. Ted tells Samantha that Jake has been asking about her and encourages her to talk to him. As a way of thanking him for sharing this information, Samantha is persuaded to give Ted her underwear so that he can win the bet with his friends.
Resolution
Before Samantha's birthday gets better, it gets worse. Ted shows her underwear in the boy's bathroom, charging a $1 admission fee. Afterwards, he crashes the post-dance party thrown at Jake's house by his girlfriend, Carolyn. The house gets trashed, and in the morning, Jake makes Ted an offer he can't refuse: Leave Samantha's underwear with Jake, and Ted can drive Carolyn home in Jake's father's Rolls Royce. When Samantha goes to leave the church after her sister's botched wedding, she sees Jake there to pick her up. They go back to his house, where he has a cake with 16 candles waiting for her.
Photo Credits
Alberto E. Rodriguez/Getty Images Entertainment/Getty Images