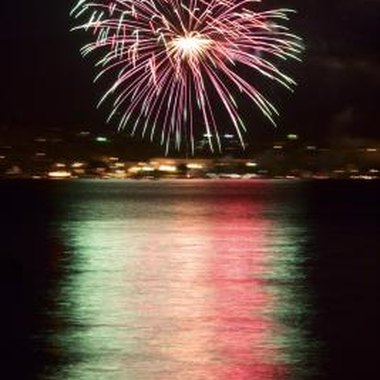 Singapore has several firework displays each year to celebrate various occasions, such as Chinese New Year. It also "competes" annually with worldwide firework displays like Sydney, London and New York at midnight on December 31 each year. Another regular firework display held in Singapore is the Singapore Firework Festival.
About Singapore
While Singapore is a country, it is effectively one large city with surrounding small islands and has been recognized as Southeast Asia's premier city for many years. It became a major trading place, due to its sea location and now has a vast financial district. Culturally, Singapore offers the opportunity to get to know a lot about its ethnic population which includes Malaysians, Chinese, Indians and Arab. Singapore holds many traditional festivals, including the Singapore Firework Festival.
Firework Festival History
The first Singapore Fireworks Festival was held in 2004, but was subsequently renamed the Singapore Fireworks Celebration. It is generally held annually toward the end of August as part of Singapore's National Day celebrations, but didn't take place in 2010. The display takes place in Marina Bay, at the southern tip of Singapore.
About the Festival
The Singapore Firework Celebration is an amazing display of fireworks enhanced by the fact that it takes place on a floating platform. This means that you see a double firework display as the fireworks in the sky are reflected on the surrounding water. The festival takes nearly a year to arrange and the display is usually organized by various teams who present their displays over a few consecutive nights. For example, in 2008 a Korean and a French team created and presented the display. The great part about the festival is that it is free to watch.
The Best View
While you don't have to get to the front of the crowd to enjoy the Singapore Firework Celebrations, it does help. Or you could book a hotel on the waterfront, get yourself a room with a sea-view and you'll get to see everything. Alternatively, make a reservation at a restaurant atop one of the hotels and you can enjoy fine dining and an enthralling firework display.
Photo Credits
Thinkstock/Comstock/Getty Images