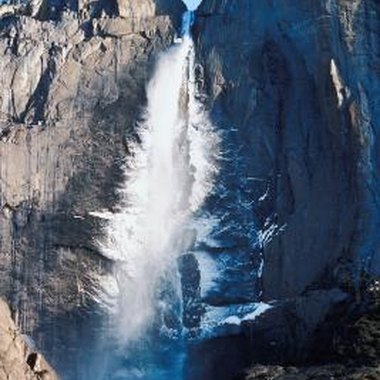 Sightseeing all of California is not a quick weekend vacation. This large state offers visitors a complete vacation package, from big city life and attractions to vast outdoor scenery. If you'd like to see everything that California has to offer, then a driving trip over several weeks will give you the flexibility and time to take it all in.
Step

1
Break up the state into at least five sections when planning your California sightseeing trip. The northernmost part of the state includes Humboldt and Eureka, Sacramento and South Lake Tahoe; the Bay Area includes Santa Cruz and San Francisco; the central coast includes Big Sur; and southern California includes Los Angeles and San Diego.
Step

2
Plant to spend at least two days in each region, exploring various attractions. By breaking the state into regions, you'll find many of the attractions within a two- or three-hour drive. Of course, you can easily spend a week in each region exploring the many beaches, state and federal parks, museums, zoos and amusement parks located throughout California.
Step

3
Plan an extra day or two in each region without any specific agenda if your time allows. While sightseeing in California, you might find more areas or attractions not on your schedule that you would like to visit. Extra days will allow you to do that.
Step

4
Visit travel sites such as Frommer's or the State of California's Play and Visit webpage to find museums, zoos, beaches and state parks in each area. You can also order a free California visitor's guide by calling 1-877-CALIFORNIA.
Step

5
Ask friends for suggestions of what to do in each region. Check with your social media acquaintances, like the ones you've met on Facebook, for ideas as well. This may provide you with destinations not be found in the standard California travel guides.
Step

6
Start your trip at either the southernmost or northernmost part of the state. You can plan a route from one end of the state to the other with many detours in between
Step

7
Pack for both cold and hot weather no matter the time of year you visit California. The state may have a reputation for sunshine, but it has all types of weather throughout the year. Even in the middle of June, you can have 100 degree temperatures in Sacramento and enough snow for skiing just two hours away in the Lake Tahoe area. In the winter, the thermometer may read 80 degrees in San Diego, with below freezing temperatures and snow in the mountains.
Photo Credits
Jupiterimages/Photos.com/Getty Images