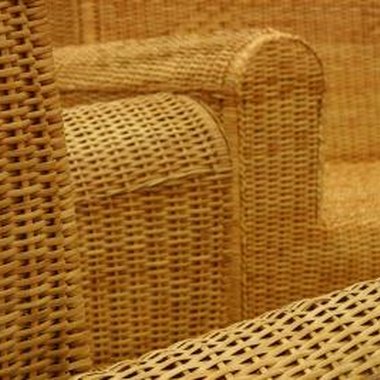 Sequim, Washington, is a small town located in Northeast Washington amongst the Olympic Mountains and just off the coast of the Strait of Juan de Fuca. In addition to the many outdoor activities in the area such as biking, kayaking, boating and swimming, the town also takes pride in its roadside stands and Open Aire Market, where many handcrafted good such as fiber arts are sold. Fiber arts are popular crafts in the area--so much so that the you'll find several annual festivals dedicated solely to the craft including The North Olympic Fiber Arts Festival and The Shepherds Festival.
Details
The Shepherds Festival (nossg.is org) is held every Memorial Day in Sequim at the Sequim Prarie Grange. As of the date of publication, the festival is held from 10 a.m. until 4 p.m. Free to the public, a variety of arts and crafts events take place throughout the day both for fun and learning experiences. A main focus is on all types of fiber arts including weaving, spinning, dying, basket making, felting, knitting and crocheting.
Sponsor
The North Olympic Shuttle and Spindle Guild sponsors the yearly festival. In addition, the organization aims to create a learning and sharing environment for all fiber artists in the Sequim area by hosting monthly meetings, study groups, workshops, trips and educational exhibits. The group also provides fiber art demonstrations to the community throughout the year including during its two festivals--The North Olympic Fiber Arts Festival in October and The Shepherds Festival in May. The organization has approximately 50 active members.
Activities
At The Shepherds Festival, you'll find a variety of activities for both children and adults including weaving, spinning and basket weaving demonstrations as well as dog herding demonstrations and sheep shearing demonstrations. In addition, the festival offers a petting zoo including llamas and a variety of arts and crafts tents for adults to shop. If you get hungry, food stands of lamp kabobs and lamb chili are available.
Vendors
The Shepherds Festival is open to all fiber artists, both members and non-members of The North Olympic Shuttle and Spindle Guild to purchase a stand for selling their craft. Vendors who wish to take part in the festival should contact The North Olympic Shuttle and Spindle Guild for fees and deadlines.
Photo Credits
Photos.com/Photos.com/Getty Images