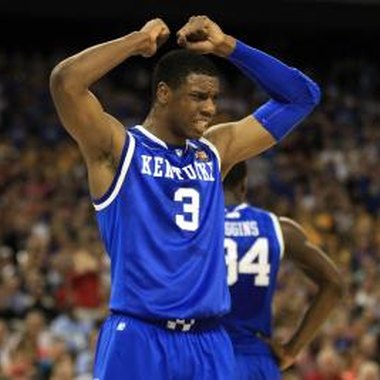 Started in 2007, the SEC/Big East Invitational brings together basketball teams from both leagues to play out-of-conference games. Until 2010, eight teams participated, with each playing one game for a total of four games. The SEC/Big East Invitational takes place in December before the start of the conference season and gives fans a look at some interconference match-ups that they may otherwise miss out on.
History
Through 2010, 16 Big East teams and 12 SEC teams have competed in the invitational. In the 16 games that have been played, the conferences have split the victories evenly. SEC teams Kentucky (2-0), Tennessee (2-0), Mississippi State (1-1) and Auburn (0-2) have participated in the event twice each. Those teams will make their third invitational appearances in 2011.
Location
Until 2010, each season's SEC/Big East Invitational has been held at two locations. One location is generally considered a home location for one of the teams participating. Venues for the SEC/Big East Invitational have included Madison Square Garden (New York City), Wachovia Center (Philadelphia), CONSOL Energy Center (Pittsburgh), St. Pete Times Forum (Tampa) and U.S. Bank Arena (Cincinnati).
Standout Players
Many collegiate players have participated in the SEC/Big East Invitational and gone on to professional careers. Marquette's Wesley Matthews scored 30 points against Tennessee in 2008, and the swingman went on to play for the Utah Jazz and Portland Trailblazers. John Wall, the No. 1 overall pick in the 2010 NBA Draft, played in the 2009 SEC/Big East Invitational, scoring 25 points against Connecticut. Other soon-to-be NBA players to play in the invitational include DeMarcus Cousins, Eric Bledsoe, Earl Clark, Wesley Johnson, Marcus Thornton and Anthony Randolph.
2011
In 2011, the SEC/Big East Invitational will be Dec. 1-3. For the first time, the event will expand to 12 games. Marquee match-ups include the defending national champion University of Connecticut taking on Arkansas and perennial powerhouse schools Florida and Syracuse squaring off. In a change from years past, the games in 2011 will be played at home courts with each conference serving as the host to half of the games. ESPN will broadcast the games on one of the network's affiliates.
Photo Credits
Streeter Lecka/Getty Images Sport/Getty Images