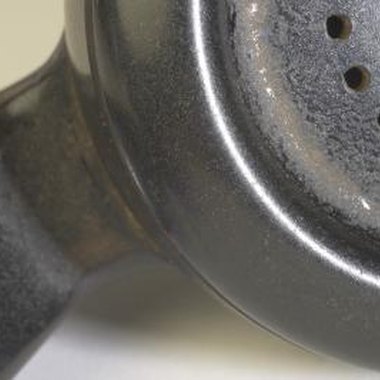 Residents of Seattle, Washington have only one option when it comes to landline phone service -- CenturyLink, known to many residents as Qwest. Customers can select a basic phone line without additional features, or opt for extra add-ons and even bundle phone service with TV and Internet services. CenturyLink's acquisition of Qwest Communications on April 1, 2011 makes it one of the three largest telecommunications providers in the United States.
About Qwest
Before its merger with CenturyLink, Qwest Communications served residents of Seattle, Washington with local home phone service for many years. The company provides long distance and international calling, Internet, wireless and video services. It has about 10 million access lines and operates in 14 states.
Local Phone Service
Residents of Seattle can order local home phone service through Qwest. Subscribers of Qwest's home phone service in Washington pay an initial activation fee as well as monthly fees for various plans, including the Qwest Home Phone Unlimited Plan with unlimited nationwide calling. Available calling features include three-way calling, voice mail, caller ID, call waiting and call rejection.
Bundling
Qwest offers Seattle subscribers the ability to bundle landline phone service with high-speed Internet service at a packaged price. Subscribers may choose from any of the available home phone plans and Internet packages with download speeds up to 35 Mbps. Customers who opt to bundle services will receive one monthly bill and may be eligible for a monthly credit based on the package selected.
Restrictions
Subscribers to the Qwest Home Phone Unlimited plan may call all states as well as Puerto Rico, Guam, the US Virgin Islands and Canada without incurring additional calling charges. The plan does not include commercial use. Subscribers exceeding 5,000 minutes per month may be required to show compliance with the plan guidelines. Subscribers should also be aware that taxes, fees and surcharges are applied to all home phone plans and will vary by plan.
Privacy
Qwest customers in Washington state are covered under the provider's Qwest Customer Service Guarantee Program. The company states that it will not release your information to third parties who are not conducting business on its behalf without your consent, as a general policy. Subscribers have access to non-listed and non-published services to reduce calls from solicitors and unwanted parties. Privacy calling features give customers additional options for privacy.
Photo Credits
Hemera Technologies/AbleStock.com/Getty Images