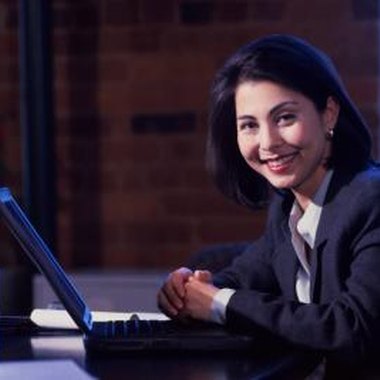 You have just become a business person, selling Scentsy products. While the concept is the same as selling cosmetics or home products, Scentsy consultants have more latitude in how they structure their businesses and sell their inventory. As a Scentsy consultant, your biggest objective should be to "allow customers to test the warmers (which use light bulbs) and smell the samples," according to Pat Cedillo, Scentsy consultant.
Themed Parties
"You're a business owner and the success of your business relies on how imaginative and creative you allow yourself to be," says Pat Cedillo. Don't be afraid to think of any kind of party theme you can. Write down everything you can, from a luau theme to a holiday theme. Your family, friends and coworkers can host a party and you can let them know the theme you're planning for that party. Step out on a limb, new business owner, and get potential customers interested in your Scentsy products.
Launch Party
New Scentsy consultants need to get the word out about their new businesses. As they think of ideas, a launch party is one way to kick off their business opening. Plans for the launch party should be kept simple, so future hosts won't be intimidated by the thought of having a party in their homes, advises Julie Goldsmith, Scentsy consultant. To this end, party refreshments should be easy to provide.
Showers
You know people who are getting married or having children; maybe someone in your family or circle of friends is anticipating a happy change to her life. Add this idea to your party list. Your friends may be looking for different ways of introducing new and pleasant scents to their homes. Because party hosts plan games for the guests, don't overlook giving some products as prizes ---- getting product into guests' hands is "the best way to get orders," recommends Pat Cedillo.
Online Party
As a Scentsy consultant, you receive a Scentsy workstation and you can personalize your Scentsy business website. With this e-commerce opportunity, you can extend your business' reach, alerting even more potential customers and getting even more orders, writes Julie Goldsmith. Use the tools at your disposal and make your business grow even bigger.
Home Party
You're not limited to online parties. Tap your circle of family and friends ---- sisters, sisters in law, brothers, your best friend from 12th grade calculus ---- and "get them interested in hosting a party in their homes," suggests Pat Cedillo. As you do so, let them know the party doesn't have to be an ornate production. Cake or fruit salad and some punch will help their guests (and your customers) feel welcome. After munching the goodies, they may be more open to placing an order for your products.
Open House
Maybe your host doesn't feel comfortable having too many people in her home at one time. That's not going to be an issue if you suggest an open house. Arrange an open house Scentsy party so the host can invite her family, coworkers and friends to stop by at their convenience. As they do, they can fill out order forms that you have left at the host's house, then pick them up after the open house has ended.
Basket Party
The basket party concept allows you, as a consultant, to provide a basket with brochures, samples and a warmer for several days so her friends and family can sample them as they stop by, recommends Julie Goldsmith. While the basket stays at this person's home for several days, it relieves her of the need to host a party, and you can still get some orders.
Photo Credits
Thinkstock Images/Comstock/Getty Images