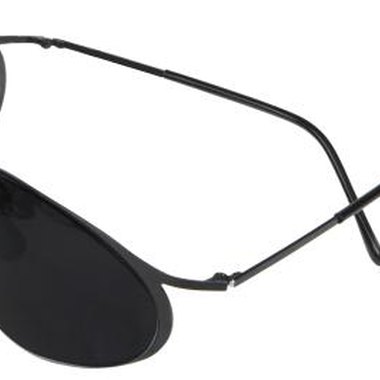 A scavenger hunt appeals to people who have a sense of adventure and who like games that require them to be active and social. It's possible to tailor a scavenger hunt to the age of the players that will be involved, making it a good choice for parties for people of all ages.
The Rules
The basic idea of the scavenger hunt is simple. You give a list of items to the game's participants and ask them to find them within a certain amount of time. Some additional restrictions exist as well, which provide the game with some of its challenges. Set the boundary of the game; the boundary lets players know where they can and cannot go to find the items on their scavenger hunt list. For younger kids, the boundary may be the backyard or the streets of their neighborhood. You should set the boundaries for older participants based upon the type of scavenger hunt you'll host, such as a mall scavenger hunt or a school-themed hunt. Provide a time limit. This tells players how long they have to find as many items as they can on their lists. Determine the size of the scavenger hunt teams. Usually the players travel in teams of two or three, but you can bend the rules to fit your game. Give the teams their list of items to find.
Summer Fun
If you're planning a party in the summer, make the scavenger hunt a part of your summer activities. Create a list based upon the trappings of summer. You might include items such as sunglasses, a beach towel, beach ball, thongs, barbeque tongs, a sun visor, a leaf from a summer plant, a postcard sent from vacations in far away lands and pieces from summer lawn games such as croquette.
Valentine's Day
A Valentine's Day scavenger hunt gives you the opportunity to bring an element of fun into your romantic plans. If you want to play the game with your significant other only, then you each will be on your own team. If you're planning a couples party for the holiday, then divide the teams up according to couples. Have people look for Valentine's Day-related items such as chocolate hearts, candy hearts, homemade Valentine's Day cards, cupids and a single red rose.
Fall Neighborhood
The fall is a time when you're still able to enjoy the outdoors while the weather remains relatively pleasant, and a fall neighborhood scavenger hunt offers you a way to connect with your neighbors during the change of the season. Send your teams out to find changing leaves, acorns, pine cones, mini-pumpkins, squashes, a scarecrow's hat and a copy of an outdoor magazine. This game works well if you've planned a neighborhood block party and need activities that appeal to all ages.
Photo Credits
Photos.com/PhotoObjects.net/Getty Images