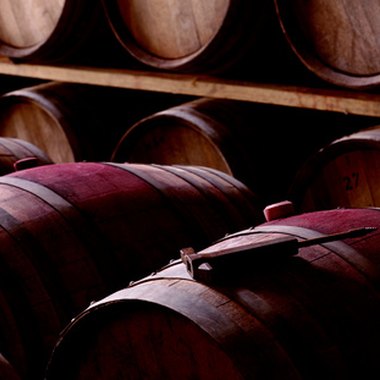 Santa Barbara, California, is known for quiet beaches and calm sailing waters, but the region is also home to numerous wineries nestled in the Santa Ynez foothills. Santa Barbara County Vintner's Association encourages visitors to come watch vintners prune vines in the winter, springtime vine budding, flourishing summer grape canopies or the busy autumn harvest. Notable wineries include Fess Parker, Firestone Vineyard and Qupé, in addition to dozens more. Stay at a Santa Barbara wine hotel to make arranging wine tours or tasting room visits simple.
Bed & Breakfast
Santa Barbara County's Ballard Inn & Restaurant is named for a township founded in 1880, honoring the proprietor of an original Wells Fargo stagecoach line. The inn's 15 guest rooms feature down comforters, antique furnishings, fireplaces and balconies. An onsite tasting room, open only on weekends, allows guests to sample seasonal wine selections and the inn restaurant's wine list includes both local and international wine samplings. This wine hotel offers various packages featuring partnerships with area wineries to include room rates, bottles of wine, wine tastings, an evening wine-and-cheese hour and complimentary cookies.
Wine & Horse Farm Tour
The Hadsten House Inn Spa & Restaurant, in Santa Barbara County, features on onsite mini-vineyard for quiet strolls; European furnishings; complimentary wine, cheese and fruit evening offerings; and a wine country menu at its restaurant. Guests may choose packages that include a gourmet picnic lunch, wine tastings and visits to horse breeding and training facilities in the Santa Ynez foothills. Other packages include private cycling tours through area wineries and crystal souvenir wine glasses.
Romance
There's something romantic about sharing a visit to Santa Barbara County wineries with a loved one, and some hotels cater to romantic travelers with special packages. The Upham Hotel & Country House, built in 1871, offers champagne and chocolate to arriving guests who book the romance package. Guests also receive free homemade cookies and milk, evening wine tastings, and passes to wine tastings at selected wineries. Some rooms feature garden entrances, balconies, flat-screen TVs and Jacuzzi tubs.
Beach Access
Fess Parker's Doubletree Resort is on 24 acres in central Santa Barbara, with convenient access to four local beaches: East Beach, West Beach, Leadbetter Beach and Butterfly Beach in nearby Montecito. Winery packages allow guests to attend free wine tastings at Fess Parker's Santa Ynez winery and receive discounts at the winery's gift shop. The venue's four restaurants range from casual dining to upscale dinners and wine lists offering local and regional wines.