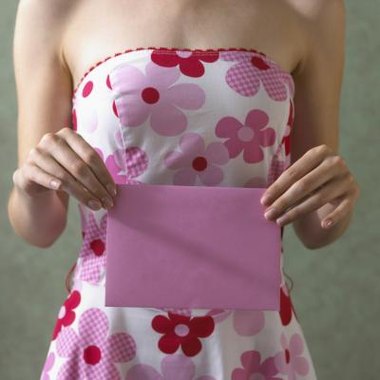 A 14th birthday party is a time for celebration as you further enter your teen years. Many adolescents have discovered new interests and passions by the time they reach 14 years of age. Draw from your hobbies and the areas of study that interest you most in wording your 14th-birthday-party invitation to give guests an idea of the kind of excitement they can expect at your party and to add a personal touch.
Theme
If your party has a theme, word your invitations in a way that conveys this information. For example if your 14th birthday party has a basketball theme, incorporate details such as famous basketball players and teams to give the invitation a specific, personalized feel. For example: "Shoot some hoops with Christina on Friday, June 14, as we celebrate her 14th birthday. Get ready to show your moves as we gather on the courts at the community park at 5 pm. At 7 p.m., the party heads to Sharkie's Sports Restaurant to watch the UConn women. Wear your gym shorts and trainers, and we'll find out if one of our guests is the real Lisa Leslie."
Poem
Use a poem to invite your guests to your 14th birthday. A poem will capture their attention and obtain a high number of RSVPs. Guests will appreciate a personalized poem in place of generic invitations. You can use poem invitations for a theme party or a regular get together. For example: "I ask you to join me and celebrate A birthday to which you all can relate. As I enter my 15th year, I do so with happiness and not fear. As long as I have my friends around me, The age of 14 will sure be astounding."
Location
If your 14th birthday party is held at a special location, such as the beach or a local restaurant, use the wording in your invitation to cleverly convey this information. Wording that focuses on your party's location will allow you to explain the details of your party in a memorable way. For example: "Let the tide carry you to Jack's 14th birthday this Saturday from 1 to 4 p.m. Come hungry and enjoy starfish burgers and shell chips while we swim with the fish at Sullivan's beach. Wear your trunks or bathing suit to fit in with the other mermaids and mermen."
Riddle
Use your invitations to set up a riddle game to play at your party. Include party details such as location and time, as well as a list of riddles for guests to interpret. Have everyone unveil what they believe the answers to be at the party. Use inside jokes or puns, and craft your riddles around locations or activities that you and your guests know well. For example, refer to a favorite local restaurant as "home of the birthday girl's favorite orange chicken," or indicate a community park by saying "our neighborhood venue for Frisbee and tag." Friends will be reminded of how much you have shared, and appreciate your creativity.
Resources
"Unforgettable Invitations"; Melissa Collette Giles; 2006
Photo Credits
Brand X Pictures/Brand X Pictures/Getty Images