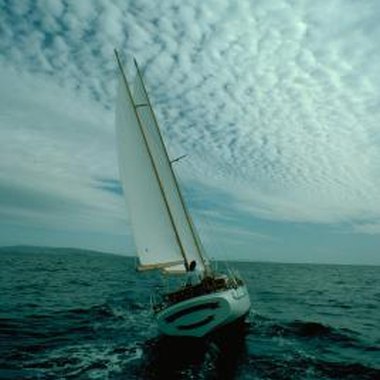 New Jersey is perhaps better known for its famous rock musicians and gambling casinos than for what it offers to sailors. However, the Garden State is home to any number of venues catering to the nautically minded, whether their interests take them to fresh or salt water. Many locations allow enthusiasts to store their boats as well.
Spruce Run
Wind surfing and sailing take place away from the presence of power boats at Spruce Run in Clinton, New Jersey. Boat storage is available here all year for as little as $120. Other attractions in the Spruce Run Recreation Area include fishing, hunting, camping, and picnicking. As of 2011, it costs $5 to enter Spruce Run on weekdays, and the price is doubled on the weekends.
Lakes Bay
Sailors, along with windsurfers, should consider heading to Lakes Bay in West Atlantic City. It will cost you $40 to purchase a yearly parking pass, or $8 per day. As agreeable as Lakes Bay is for the sailing community, there are some precautions that sailors should closely heed. Crab pots could potentially hinder your way through the water, and you're also advised to consider your sailboat's draft at low tide.
Round Valley
In addition to Spruce Run, New Jersey's Hunterdon County is home to the Round Valley Recreation Area in the borough of Lebanon. Round Valley has earned acclaim as the second-largest body of fresh water in the state, after Lake Hopatcong. You can either launch your own sailboat or rent one from the recreation area staff. Fishermen will appreciate the prized trout in Round Valley's bowl-shaped reservoir.
Trixie's Landing
Since 1948, Trixie's Landing (trixieslanding.com) has welcomed boaters and sailors in New Jersey's Bernegat Bay. Open from April through November, its hours of service vary depending on the season, but the marina, located in Bayville, is always open from 9 a.m. to 4:30 p.m. Winter boat storage is also available at Trixie's, as well as a full parts and service center.
Photo Credits
Jupiterimages/Photos.com/Getty Images