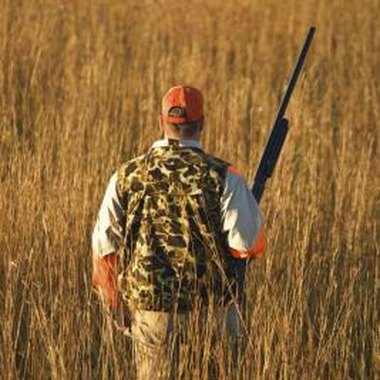 Although Russian boars do not exist in the wild in New York State, there are numerous exotic game preserves that allow for an exciting hunt. These hunts generally occur with the help of a guide, and some offer onsite taxidermy options so you can take the prize kill home and put it on your wall.
Whitetail Valley
Whitetail Valley is a 400-acre resort on the New York-Pennsylvania border. Although the resort specializes in whitetail and elk, it also offers exciting wild boar hunts. Whitetail Valley provides comfortable cabins to enhance the hunting experience, as well as taxidermy and meat quartering on the premises to make it easier to take your boar home. The owners of Whitetail will help you decide what you need to take on your hunt and will help customize your experience to make it the best possible.
Battenkill Hunting Preserve
The Battenkill Hunting Preserve is one of the largest in New York State, with hunting grounds that span more than 1,000 acres. It is located in the town of Salem, near the Adirondack Mountains. The mountainous terrain provides an exceptional hunting experience that is difficult to find in other places. The preserve also has a Russian Wild Boar special in the fall that allows a limited number of exciting hunts. A taxidermist and butcher are also on site.
Cold Brook Hunts
A smaller preserve, Cold Brook Hunts includes 250 acres in central New York in the Syracuse region. Hunting at Cold Brook is available every day of the year, and licenses are not required. The preserve is able to accommodate hunters and visitors with special needs or disabilities. The site offers modern and comfortable lodging that sleeps up to 10 people. Hunters can also choose from bow hunting, rifle hunting, handguns and black powder.
Wild West Trophy Hunts
Located in West Edmesten, New York, Wild West Trophy Hunts includes not only Russian boar hunts, but Asian and European boars, as well. Wild West Trophy Hunts guarantees privacy during the hunt, as well as any personal attention needed. Hunters with disabilities are welcome. The owners understand that hunters are on vacation and do not want to be hurried, so they try to make the hunt as relaxing and enjoyable as possible. Hunters have even proposed to their girlfriends at Wild West Trophy Hunts.
Photo Credits
Jupiterimages/Comstock/Getty Images