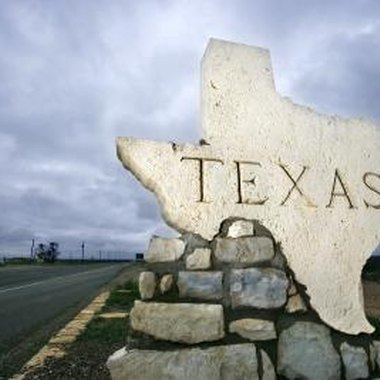 As spread out as communities are in the North Texas panhandle, you might expect that Internet service is difficult to access. Fortunately for North Texas residents seeking ways to get online, dial-up, DSL, satellite and mobile broadband Internet providers all operate in North Texas. With the exception of cable operators, Internet options for North Texas are as varied as many other regions in the nation.
Dial-up Internet
Dial-up Internet services such as AOL and Netzero are available wherever there is a landline telephone connection. Installation disks can usually be found at discount retailers such as Walmart or Target or at major electronics stores like Best Buy or Circuit City. Once you've obtained a disk, simply plug your computer's dial-up modem into a phone jack, install the software on your computer and follow the instructions for dialing into the network.
DSL Internet
Although high-speed DSL and cable Internet typically doesn't extend to small towns and rural areas, in 2006 AT&T; began rolling out DSL access to rural areas of North Texas. Simply call AT&T; at 1-800-288-2020 to determine whether DSL Internet is available in your location and to place an order for service. If you already have phone service with AT&T;, you'll have the option of bundling your phone and Internet for greater savings.
Satellite Internet
Satellite Internet providers such as HughesNet or WildBlue are good options if you live outside of the service area of DSL Internet. In 2006, AT&T; teamed up with WildBlue to offer an alternative high-speed Internet option to their customers in rural Texas. That said, you don't have to be an AT&T; customer to take advantage of either WildBlue's or HughsNet's nationwide coverage.
Mobile Broadband
Another option for Internet access in North Texas is mobile broadband Internet. Mobile broadband is accessed through mobile phone networks, and each provider's Internet coverage area is typically the same as its cell phone coverage. AT&T; and Verizon both offer extensive wireless 3G network coverage in North Texas.
Photo Credits
Thinkstock/Comstock/Getty Images