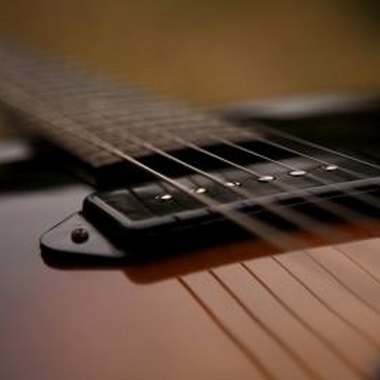 Rosetti trombones are a range of brass instruments manufactured by a company in Essex, United Kingdom. Rosetti also manufactures other brass and woodwind instruments, which, alongside their trombones, are on sale at hundreds of musical stores around the UK and in Europe. Furthermore, Rosetti's online presence and its large store in Essex both sell other brands of musical instruments, including guitars and percussion, but not drums.
Rosetti Trombones
As of publication time, Rosetti has five different trombones available across two categories: five series and seven series. Within Rosetti's range, trombonists can purchase alto, bass and tenor trombones, with instruments pitched at beginner and intermediate levels. Some of Rosetti's trombones can be bought at either series five or series seven level; the main difference between the two is that the series seven is made of the more expensive and rare rosebrass material while series five instruments have an elegant lacquer over a cheaper base material.
Rosetti's Other Instruments
Rosetti's small range of trombones is accompanied by a wide selection of other brass and woodwind instruments. Brass musicians looking to buy a Rosetti instrument can look at a range of flugelhorns, trumpets, saxophones, euphoniums, cornets, French horns, tubas and horns. Woodwind musicians who want to buy a Rosetti can select from its flutes, piccolos and clarinets. Several of Rosetti's other instruments are also sold across two main classes: series five and series seven, where the former is a cheaper version of the latter.
High Street Presence
Rosetti instruments are a mainstay in U.K. high street musical instrument stores. According to Rosetti's website, its instruments are in stock at more than 200 shops across the United Kingdom. Rosetti stock can also be bought in instrument stores in the U.S. -- where instruments are branded and sold as "Rossetti" -- and mainland Europe, although they are less common there. Rosetti's headquarters, where its instruments are sold, is based in Braintree, Essex, approximately an hour's drive from the center of London. Here, other brands of instruments are on sale alongside Rosetti's range of brass and woodwind.
Rosetti Online Store
Musicians visiting Rosetti's website can buy their instruments direct from the supplier and have them delivered. Customers can request for a brochure to be delivered to their residence so they can browse Rosetti's products in greater detail. The website also contains details of the company's warranty and returns policy, which is useful information if you are not happy with your instrument. Finally, Rosetti's blog keeps you up-to-date with its latest developments, including information about its upcoming instrument releases.
Photo Credits
S Dunn/Digital Vision/Getty Images