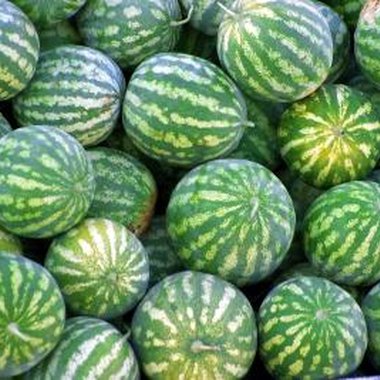 Carytown is a shopping district in Richmond, Virginia. It's known as the "Mile of Style" for its small boutique shops and other unique businesses. Every August, Carytown hosts a sprawling watermelon festival. The festival attracts more than 100,000 visitors and 100+ vendors, and more than 2,500 watermelons are used.
Free Admission
No tickets are required to attend the festival, nor are there any admission fees for visitors. Once you're at the festival, however, you will need cash to purchase food, drinks and other goods from the festival's vendors.
Family Friendly
The Watermelon Festival prides itself on being family friendly and always sets up a large area, called the "kid zone," with games and attractions specifically for children. Family pets are not recommended, however, given the consistent high temperatures at the festival.
Live Entertainment
There are performance venues set up around the festival area. About 80 performers are usually booked to play over the course of the Watermelon Festival, meaning that there is always some form of live entertainment happening.
Weather Considerations
The Watermelon Festival has historically been held on days exceeding 90 degrees. Constant hydration should be a priority during your time at the festival, and you should choose light, breathable clothing. Walking is intense at the festival, but is made less taxing by proper shoes.
Parking
Parking can be an issue. Festival visitors can often find parking in nearby neighborhoods, at the University of Richmond stadium and in some business parking lots that open up allow festival parking.
The Watermelons
Thousands of watermelons are donated to the festival each year. "Watermelon Stands" are set up around the festival area. This is where the festival's supply of watermelon is sold. Money made at the stands goes to the Shriners Children's Hospital.
Photo Credits
Photos.com/Photos.com/Getty Images