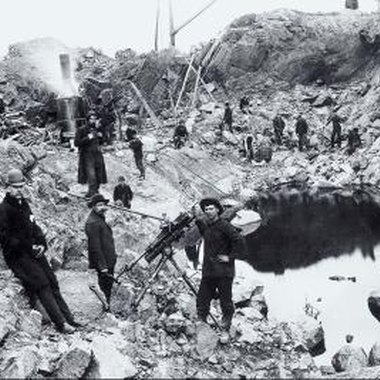 Reno took off as a boom town when the Comstock Lode made silver mining one of the nation's fastest "booms" in 1859. In 1931, casinos were legalized in Nevada and Reno quickly became a Mecca for gamblers. Today, Reno offers opportunities for professionals in a variety of industries, including tourism and technology. If you're relocating to Reno, you will need to obtain basic home services.
Water
Residents and businesses in Reno get water from the Truckees Meadows Water Authority, which purifies water from the Truckee River through two different plants. The authority also processes wastewater before returning it to the river. To sign up for new residential service, call (775) 834-8080.
Electric and Natural Gas
Both electricity and natural gas service are provided by NV Energy, formerly known as Sierra Pacific. NV Energy is just one of many power companies looking to add wind farms as sources for the power grid, and the flat, arid land outside Reno is a ripe area for windmills to work. To hook up electricity and gas service to your new home in Reno, click on the "Start Service" link on the company's website (nvenergy.com).
Cable Television and Internet
Reno residents have several different options for cable and satellite television, as well as Internet service at varying speeds. Charter Communications is the primary provider of cable service in Reno, offering high-speed Internet, cable and landline telephone services. These services can be purchased separately or in bundled combinations (www.charter.com). DIRECTV and DISH Network both offer satellite television service in Reno.
Transportation
Reno's RTC RIDE bus system provides public transportation throughout Washoe County, with a special system for handicapped riders. To buy transit passes for use on the RTC RIDE system, visit the RTC website (rtcwashoe.com) and choose "Click Here to Buy Transit Passes." Route maps and schedules are also available from the site. Reno is also a connecting station for the Amtrak California Zephyr line that runs from the San Francisco Bay to Chicago.
Resources
Photo Credits
Hemera Technologies/AbleStock.com/Getty Images