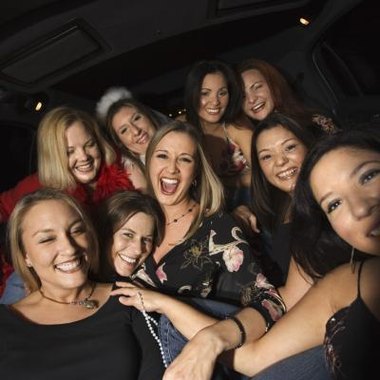 The bridal shower is usually held by the mother, maid-of-honor or bridesmaids who know the bride well. Choose a well-thought out phrase or saying to put on the bridal shower invitation that reflects who the bride is. Religious sayings can be taken from the Bible, poetry or any work that moves you. Remember to send the invitation about three to four weeks before the party.
Old Testament
Flip through the Old Testament. Look at the Song of Solomon or Psalms for poetic words. And don't blush when you get into Song of Solomon. Some of the verses in there are a little "racy" for the Bible. You might consider these verses from Song of Solomon: "Like an apple tree among the trees of the forest is my beloved among the young men. I delight to sit in his shade, and his fruit is sweet to my taste. Let him lead me to the banquet hall, and let his banner over me be love." (Song of Solomon 2:3-4.) "My beloved spoke and said to me, 'Arise, my darling, my beautiful one, come with me." (Song of Solomon 2:10.) "Place me like a seal over your heart, like a seal on your arm; for love is as strong as death, its jealousy unyielding as the grave." (Song of Solomon 8:6.)
New Testament
For a sweet verse that can have many meanings, use, "Where your treasure is, there will your heart be also." (Matthew 6:21.) Use this one to pay respect to Jesus Christ and his role in the love of a man and woman: "Who shall separate us from the love of Christ? Shall trouble or hardship or persecution or famine or nakedness or danger or sword?" (Romans 8:35.) "Therefore, as God's chosen people, holy and dearly loved, clothe yourselves with compassion, kindness, humility, gentleness and patience... And over all these virtues put on love, which binds them all together in perfect unity." (Colossians 3:12, 14.)
Poems
Put a poem on the card that pays tribute to the importance of God in the relationship. Consider these lines from unique-bridal-shower-ideas.com. "A beautiful woman, a generous heart/with a compassion and fire that sets her apart/When she and her groom are one, smiled on from above/may she still always look to her first True Love." "The bride is preparing to say, 'I do.'/She first gave her heart to One, now two/We pray God blesses this marriage she'll enter/and that they always keep Him at the center."
Things to Remember
When writing the invitation, remember the who, what, where, when, and why format so you don't leave details out. Place the saying on the front of the card or at the bottom of the front and include a phrase of introduction like, "We cordially invite you..." Get a list of guests to invite from the bride and don't invite anyone not on that list. Include the address or phone number to RSVP, the store where the bride is registered, and directions to the house or venue.
Resources
Photo Credits
Thinkstock/Comstock/Getty Images