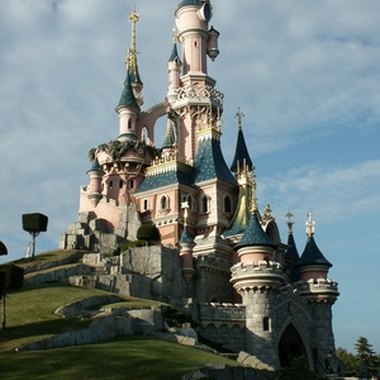 After riding the Matterhorn and Space Mountain with the kids all day, adults looking for quiet accommodations near Disneyland will find several hotels within walking distance from the park. Although Harbor Boulevard is full of lively hotels and resorts, there are still a few places in the surrounding area that offer a peaceful environment in the evening.
Private Suites
The Residence Inn Anaheim Maingate, located about half a mile from Disneyland and the Anaheim Convention Center, provides guests with a quiet garden-like atmosphere. The hotel offers families full-size suites with private entries to every residence. The hotel also offers perks such as complimentary breakfasts, if guests do not wish to cook in the kitchen. In addition, visitors traveling to California on business can use the house business center and concierge desk for any of their needs. Although the hotel is within walking distance to the amusement parks, travelers can also use the hotel's free shuttle service.
Contemporary Accommodations
The Sheraton Anaheim Hotel – Anaheim, AAA a three-diamond resort decked out in a castle theme, features over 480 guest rooms and suites that surround 13 acres of gardens and a scenic koi pond. The hotel, located about a mile from the park and less than a mile from the Downtown Disney District, also offers guests transportation to and from the amusement park. One of the highlights of this hotel is that every room is smoke free.
Modern and Comfortable Lodgings
The Red Lion Hotel features a contemporary and modernly designed hotel within walking distance to Disneyland. The Red Lion's brand philosophy: "stay comfortable." It features family and business suites with amenities that cater to both sets of clientèle. It received a AAA three-diamond rating for its services, accommodations and décor. The palm trees and landscape that surround an outdoor fire pit and heated pool create a relaxing ambience for guests.
Affordable
The Comfort Inn & Suites of Anaheim, which received a three-diamond award from AAA, is only one mile from Disneyland. The hotel is situated close enough so that you can walk to the park, but remains far enough that lively nightlife does not affect the quiet atmosphere. The recently renovated five-story hotel features budget friendly guest rooms and suites for both the corporate traveler and families visiting the amusement parks. The hotel offers connecting room suites for families or large groups.
References