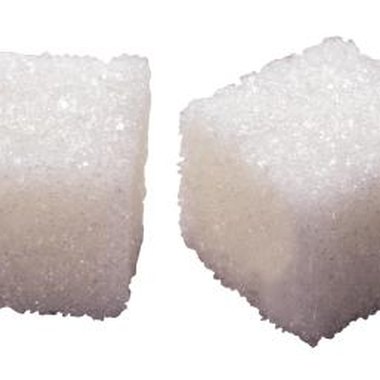 If you are throwing a princess-themed birthday party for your little girl, help each royal guest create her very own castle. This fun craft allows the princess and her visitors to be creative and play with food at the same time. The girls can take their finished candy castles home as party favors.
Supplies
Purchase one box of sugar cubes per guest. You may have some sugar cubes left over. You will need white royal icing, heavy paper plates or cardboard squares, aluminum foil and some small candies to decorate the castles. The icing can be tinted with food coloring if desired. Think about how the guests will take the castles home; you may need some bags or boxes for each guest to carry her castle home without crushing it. It may take some time for the castles to dry enough to be ready for transportation; this is a good craft to do early in the party.
Setup
Cover the squares of cardboard or paper plates with aluminum foil. These will be the bases for the sugar cube castles. Place sugar cubes in the center of the table where they are easy to reach for small hands and pour embellishments into small bowls and set them around the table for easy decorating. Have construction paper, tape, scissors and toothpicks to make tiny flags.
Putting the Castle Together
Help kids construct the castle by putting a dab of icing on the bottom of each sugar cube. Form a square with the sugar cubes, then add another layer of cubes on top of that one, making a simple square castle as tall as you'd like. Your royal architects will want to stagger the rows to look like brick walls; cut some sugar cubes in half to use in the corners to help stagger the bricks. Add details to the castle like windows -- which can be made by skipping four spaces (two in one row and two on the row above it) and gluing half cubes around the openings to form windows. Use icing to glue the cubes to each other to make the windows. Make detailed edges to each end of the top of the castle by stacking cubes on each corner. The flags can go into theses cubes.
Embellishments
Dip small candies into the icing. Add them to the front of the castle and use them to decorate corners. If desired, have construction paper, toothpicks and tape out for the girls to make little flags to stick on their castle's corners. Gumdrops would accentuate a castle quite nicely, and gummy bears or other creatures might look cute going into the castle.
Photo Credits
Comstock/Comstock/Getty Images