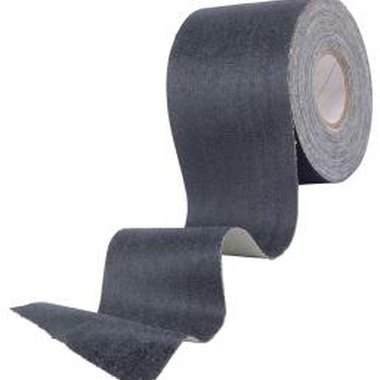 A Possum Lodge party is perfect for a fan of "The Red Green Show," a popular Canadian show that was on TV from 1990 to 2005, and airs in syndication in the U.S. on some PBS stations. Possum Lodge was one of the locales of the show, a lodge where men gathered, dressed in plaid flannel shirts, and "fixed" things with duct tape. A Possum Lodge party should include these elements.
Guests
Any men invited to the party should be encouraged to come in Red Green costume; a plaid flannel shirt, old khaki work pants and work boots are all that is needed. Guests can add suspenders to their outfits for even more authenticity. Women at the party can choose a country theme for dressing if they like, but Red Green's wife never appeared on the show, so the options are wide open.
Decorations
If possible, hold the party outside so you can have a bonfire, though it may be best to avoid the Red Green tendency to overdo the fire. Set out mismatched chairs, old recliners patched with duct tape, tables, umbrellas and candles. Cover the tables with flannel plaid blankets and, if you have railings or other areas to decorate, the piece de resistance would be duct tape instead of streamers.
Food
Center the meal on the four food groups of grilled meat, fried meat, baked meat and simmered meat. Serve chili, barbecue whatever you enjoy grilling, and fry or bake chicken wings (you may offer carrot and celery sticks with blue cheese dip to go with these). Serve french fries and casual snacks such as chips, nuts and pretzels. Beer and hard cider are, of course, the beverages of choice for Possum Lodge members.
Activities
Before the party, fill boxes with random items such as pieces of metal, wood scraps, old tools, PVC, boxes and other odds and ends you have around the house. Of course, add several rolls of duct tape to each box. Divide the guests into teams and see which group can create something usable using all of the ingredients in the box, plus plenty of duct tape. Collaborate to build a bonfire if weather permits, but unlike Red Green might do, keep water near the fire and avoid a "bigger is better" frame of mind.
Photo Credits
Comstock/Comstock/Getty Images