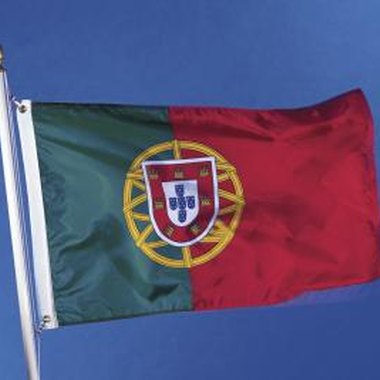 The state of Massachusetts has one of the largest Portuguese-American populations in the United States. Attracted by jobs in the whaling and fishing industries, Portuguese immigrants formed large communities in and around Boston, Cape Cod and southeastern Massachusetts, becoming an integral part of the region's history. Every year festivals celebrate the cultural heritage, food and history of the Portuguese people.
New Bedford
The city of New Bedford, just south of Cape Cod, has one of the largest Portuguese populations in Massachusetts. Each August the Feast of the Blessed Sacrament draws large crowds to celebrate the culture of Portugal and the Portuguese island of Madeira. Beginning with a benediction for the Blessed Sacrament at Our Lady of Immaculate Conception church, the festival offers entertainment and Portuguese food in nearby Madeira Field, where celebrants roast their own meat on a large communal barbecue pit.
Boston
The Boston Portuguese Festival is a series of cultural events throughout May and June that celebrate Portuguese culture, art and cuisine in the state's capital. The Boston Portuguese Festival celebrates the heritage and contributions of Portuguese-Americans of Boston and the state of Massachusetts through art, photography and song. In June, the festival presents the Day of Portugal parade, religious observances and the Azorean Whaling Boats Regatta, which honors the history of Portuguese-Americans and the whaling industry.
Provincetown
Located on Cape Cod, Provincetown celebrates Portuguese heritage with a festival and a Blessing of the Fleet ceremony over four days in June. The Provincetown Portuguese Festival offers music and dancing in Portuguese Square, activities for the kids and an all-you-can eat clam feed. The Blessing of the Fleet ceremony takes place on the last day of the festival on McMillan Pier, and bestows well wishes for a safe and prosperous fishing season.
Taunton
The city of Taunton celebrates Portuguese culture during the Day of Portugal celebration that lasts an entire weekend. The Day of Portugal is a celebration honoring the death of Portuguese poet Luis Vaz de Camoes in 1580, and is a tradition passed down by immigrant ancestors to the current population of roughly 60,000 Portuguese-Americans living in Taunton. The festival features a flag-raising ceremony, the reading of cultural stories for the kids and a parade and concert on Taunton town green.
Photo Credits
Comstock Images/Comstock/Getty Images