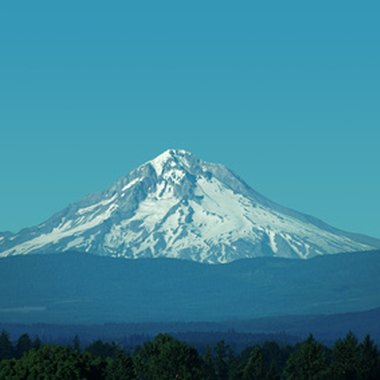 In the heart of the Pacific Northwest sits the urban metropolis Portland, Oregon. The mighty Willamette River runs through the center of the city with vast expanses of green parks, jogging trails and boating opportunities. Hotels dot its shores and offer visitors the chance to enjoy views of the cityscape and the fast-flowing river.
Avalon Hotel & Spa
Located beside the Willamette River in the midst of the city's thriving South Waterfront District sits the The Avalon Hotel & Spa. The hotel boasts riverfront dining beside the waterfront path where guests take an after-dinner stroll beside the water or head into the city for shopping. During the Christmas season, the hotel offers packages for guests to enjoy watching the Willamette River fleet's annual lighted parade. Guests choose from 99 rooms with king beds, many with balconies and private river views. A deluxe 1,040-square-foot riverside suite with a king bed that overlooks the river's expanse is also available.
RiverPlace Hotel
At the RiverPlace Hotel, located on the shore of the Willamette River, guests enjoy river and marina views from their room window. The hotel features fireplace suites that afford both a river view and cityscape. Some rooms overlook the Tom McCall Waterfront Park. A 1,150-square-foot top-floor grand suite is also available that affords a river and city view. The hotel offers extended-stay, condominium-style residential suites with one and two bedrooms.
Portland Marriott Downtown Waterfront
The Portland Marriott Downtown Waterfront hotel sits beside the Willamette River. Available guest rooms offer river views and city skylines. The hotel is located within walking distance to downtown where guests enjoy a wide range of shopping experiences. Near the hotel sits the campus of Portland State University. Guests also stroll to the Riverplace Marina, shop and enjoy riverside restaurants.
Hotel Fifty
Hotel Fifty sits beside the Willamette River on the west bank in downtown Portland. The hotel offers easy access to the 37-acre Tom McCall Waterfront Park and the nearby MAX Light Rail system. A pet-friendly hotel, they cater to dogs with a box of premium dog treats. Guest rooms offer a view of the river or cityscape. A one-bedroom suite is also available. An on-site bar and bistro offers culinary dishes made from local produce by Chef Nick Yanes.