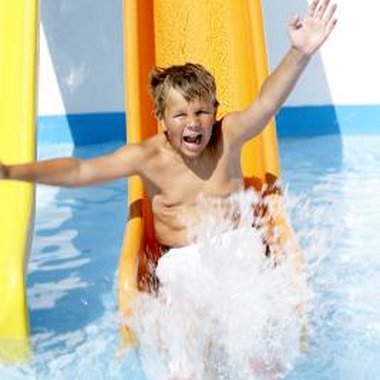 The Wisconsin Dells Polish Fest (dellspolishfest.com) has been held for 25 years. From its humble beginning as a Polish picnic, the festival has grown considerably through the years. To accommodate the growing crowds, the festival was moved to several locations and has found a mutually beneficial home at Mt. Olympus Water and Theme Park.
History of Polish Fest
The Wisconsin Dells Polish Festival was started in 1987 as "Polish Day." This was a one-day picnic sponsored by the Polish Club of Wisconsin Dells. It was a fun event with lots of Polish dishes but no live music. Polish Fest was enjoyed this way for three years.
Expanding the Festival
In 1990, Patrick Henry Cukierka and Richard Makowski expanded upon the idea, moved it to Fort Dells and turned the picnic into a true festival. They kept the Polish food but added to the fun with live polka bands that were well-known at the time, including Marion Lush, The Ampol-Aires, Lil' Richard and Stas Bulanda. They were determined that the festival would be about more than polkas, however, and added Polish folk dancing and a Polish mass on Sunday.
Moving On
In 1995 the two men moved the festival to Riverview Park, then to Mr. Makowski's property in 2005. As larger crowds continued to come each year, they realized they need a larger venue. The owners of Mt. Olympus Water and Theme Park offered their location for the festival in 2007.
Polish Fest 2011
In 2011 the Polish Fest is scheduled for Friday, September 9 to Sunday, September 11 at Mt. Olympus Water and Theme Park. It will include live bands from all over North America, a Polka Dance Contest, a Polish-English Catholic mass on Sunday, Polka dance lessons, folk dance performances by the folk dance ensemble Polanie and all the rides and slides of the park. The cost is $35 for a three-day pass or $15 per day. Hours for Polish Fest are Friday from 5 p.m. to 11 p.m., Saturday from 10:30 a.m. to 11 p.m., and Sunday mass at 10:30 a.m. with the festival from noon to 8:15 p.m.
Photo Credits
BananaStock/BananaStock/Getty Images