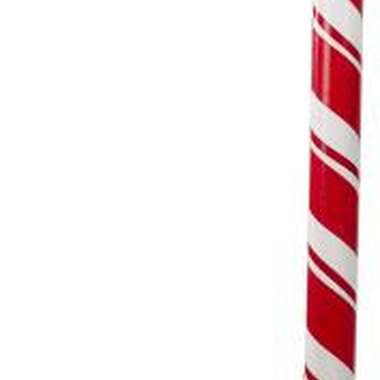 "The Polar Express" was a book written for children by Chris Van Allsburg that was eventually turned in to a movie. Since the setting of the story occurs at night on Christmas Eve, plan a pajama party in December to show the film or have a book reading. Decorating the room in which the pajama party is being held will help capture that magical Christmas feel.
Garland
Decorating with garland is a must for any party with a Christmas theme, including "The Polar Express." Homemade garland can be created out of strands of popcorn or a string of snowflakes. Cut objects out of paper that resemble items found in the movie, such as bells, cups of hot cocoa and Santa's reindeer, and hang them from a piece of yarn to make the garland. Hang the garland around a Christmas tree, the television the movie is going to be played on, nearby windows or even around the perimeter of the coffee table.
Signs
Place several signs around the room to remind the children of "The Polar Express" movie. For example, a railroad crossing sign is a great choice to place on each side of the entrance to the room where the movie is going to be shown. Also, you might want to set-up a "North Pole," "Santa's Workshop" or "Toys Made Here" sign. Use cardboard and poster paints to construct the signs and then place them at different locations throughout the room.
A Train with Tickets
Set one chair out for each child who is attending the pajama party. Put those chairs in a row so they form a train. Use this train just for decoration along one of the sides of the room, or you use it during the party. Cover the length of the train on one side with pieces of cardboard, and paint them to look like a train. Make sure you also paint "The Polar Express" somewhere on the cardboard. Leave the other side of the train open so the children are able to climb in the train if they wish. Hand out train tickets made from construction paper, or tape them around your lampshades for decoration.
Bells
Leave bells all around the pajama party room. Half of the bells need to ring when shaken, while the other half remain silent. These decorations represent the bell that the little boy was given in the movie. As long as children believed in Santa, they were able to hear the ringing of the bell. When children stopped believing in Santa, the bell remained silent when rung. Of course, there is also the option of cutting bells out of gold and silver wrapping paper and hanging them around the room for decoration.
Photo Credits
Hemera Technologies/PhotoObjects.net/Getty Images