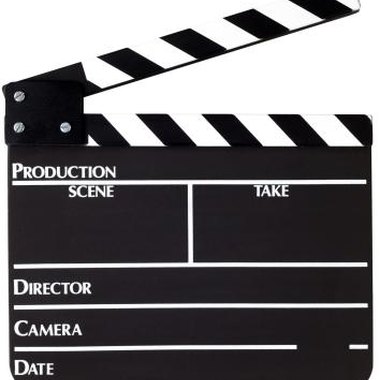 "Sweet Bird of Youth" is a 1962 movie starring Paul Newman, Geraldine Page, Shirley Knight, Ed Begley and Rip Torn. Begley won the Academy Award for Best Supporting Actor for his performance in this movie, with Page and Knight receiving Oscar nominations for their work in it. The film was based on a 1959 Tennessee Williams play. Richard Brooks adapted it for the silver screen and directed it.
Plot
In "Sweet Birth of Youth," Newman takes on the role of Chance Wayne. This character is a loner and drifter who returns to his hometown after years of trying to become a big movie star. He comes home with an aging film star Alexandra Del Lago (Page) on his arm, but his heart still belongs to his former girlfriend, Heavenly Finley (Knight). Now that Wayne is back in St. Cloud, Fla., the only question is whether he will reunite with her.
Background
Years earlier, Wayne was madly in love with Heavenly Finley. She is the daughter of a town politician, Tom "Boss" Finley (Begley), who disapproves of their relationship. The ruthless and powerful politician ran Wayne out of town even though his daughter was left heartbroken.
Climax
When Wayne and Del Lago appear in St. Cloud, it doesn't take Finley long to figure out that Wayne is still in love with his daughter, his "Sweet Bird of Youth." Even though Wayne is with Del Lago, that relationship is strategic -- he is merely using Del Lago because she is famous within entertainment industry circles and might be able to advance his career. Their relationship, however, is spicy because Del Lago is passionate, volatile and drinks heavily. Boss Finley, aware of Wayne's true motive for returning to St. Cloud, once again begins to take action to force him to leave the town and to prevent his daughter from reuniting with her true love. But this time, his attempts are frustrated because of Del Lago's fame.
Heavenly
Before Wayne goes to see Heavenly Finley, he seeks out his mother, only to learn that she has died. Once Wayne and his old girlfriend see each other again, it is clear that they are still madly in love with one another. But Heavenly Finley is not willing to lose her father's love to be with Wayne, or willing to break her engagement to the town doctor. Whether love overcomes these circumstances depends on a secret that involves the two lovers.
Resources
Photo Credits
Brand X Pictures/Brand X Pictures/Getty Images