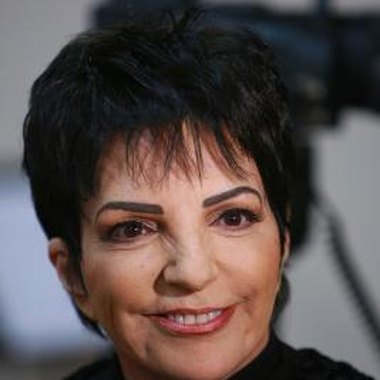 "Cabaret" has gone down in critical history as one of the greatest movie musicals of all time. The American Film Institute ranked it 63rd on its list of "100 Greatest American Movies," and it won eight Oscars at the 1973 Academy Awards, including a best director trophy for Bob Fosse and best actress for Liza Minnelli. The movie is a loose adaptation of the musical of the same name, which is itself based on Christopher Isherwood's semi-autobiographical novel "The Berlin Stories."
Bowles and Roberts
Sally Bowles (played by Liza Minnelli) is an American singer who works at the Kit Kat Klub in Berlin, a cabaret venue. An Englishman called Brian Roberts (played by Michael York) moves to the city and starts to live in Sally's apartment block. Although Roberts is a writer and academic, he works as an English tutor in Berlin. Bowles repeatedly tries to seduce Roberts but fails, leading her to believe he is gay. Roberts and Bowles become friends and enjoy the bohemian lifestyle of the final days of Germany's Weimar Republic before the rise of Nazism. Bowles and Roberts eventually become reluctant lovers.
Maximilian von Heune
Bowles and Roberts are invited to the country estate of the German baron Maximilian von Heune (played by Helmut Griem). Von Heune flirts outrageously with both parties, especially during a highly charged scene in which the three drunkenly dance together. After a brief sexual tryst with Roberts, Von Heune suddenly leaves for Argentina. When Bowles discovers that she is not the only one to have slept with Von Heune, she and Roberts have a long argument that results in Bowles storming off. Roberts walks around Berlin in an attempt to calm down but is assaulted and beaten senseless by a group of Nazis. Upon discovering what has happened to Roberts, Bowles comes to his aid and the two make up.
Pregnancy
Bowles discovers she is pregnant, but doesn't know if the father is Von Heune or Roberts. Roberts proposes to her and offers to bring her to England so he can return to Cambridge University. Bowles explains that she prefers the life of a singer to that of a mother and accordingly undergoes an abortion. The movie ends with Roberts departing back to England by train while Bowles sings the song "Cabaret" to her audience at the Kit Kat Klub.
Sub-Plots
A number of subplots take place as a backdrop to the Roberts and Bowles story. One of these concerns Fritz Wendel (played by Fritz Wepper), a German Jew who lies about his faith and convinces everybody he's a Christian. He eventually comes clean about his true heritage when he falls in love with a Jewish heiress played by Marisa Berenson. The film also features constant undertones of the rise of the German National Socialist party, who appear in greater numbers as the movie progresses.
Photo Credits
Neilson Barnard/Getty Images Entertainment/Getty Images