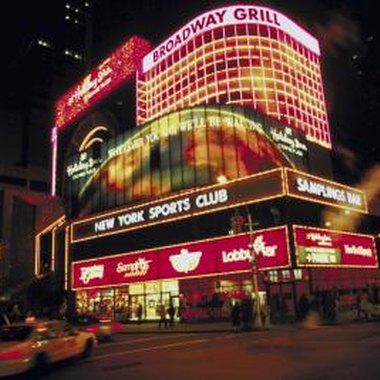 "Pippin" made its debut on Broadway in 1972, picking up five Tony awards in its first year. It ran there for five years, one of theater's longest-running musicals. Legendary Bob Fosse directed and choreographed the musical by Roger Hirson and Stephen Schwartz, which is loosely based upon the life of Pepin the Hunchback, eldest son of Charlemagne by Himiltrude in eighth-century France.
Act I, Scene I
The show begins with the character of the Leading Player (played on Broadway by Ben Vereen) and his troupe of actors as they welcome the audience to watch them tell Pippin's story. The first number, "Magic to Do," is performed by the Leading Player and his ensemble.
Act I, Scene II
Pippin is introduced as a young and carefree man who has just finished university. In the song "Corner of the Sky," he regales the audience with his dreams for a life of extraordinary adventure and his quest to find the meaning of life.
Act I, Scene III
Pippin returns home to his father King Charlemagne, who has married Fastrada. The king welcomes him back with the song "Welcome Home." Life at court is busy as Charlemagne is preparing to go to war with stepson Lewis at his side. He has little time to spend with Pippin, who longs to prove himself in battle. He begs his father to take him to war, and the king agrees reluctantly. Charlemagne then proceeds to share his battle plans in the song "War is Science."
Act I, Scene IV
The Leading Player and his troupe reappear during battle, glorifying the violence of war in the number "Glory." The Leading Player continues to explain to Pippin that power and wealth are not the keys to happiness in "Simple Joys." Disgusted by the horrors of war, Pippin flees into the countryside, eventually arriving at the home of his exiled grandmother, Berthe. Hearing Pippin's confusion and his revulsion of war, Berthe tells him that life is short and he must make the most of his young life, in "No Time at All." Pippin takes this to heart and experiments with women, but he is quick to discover that life without love is meaningless. He sings "With You," and the act ends with him determining that he must revolt against his father.
Act II, Scene I
Act II opens with Pippin's stepmother, Fastrada, hatching a plot that will see her dimwitted son Lewis take the throne, instead of Pippin, the rightful heir. She sings "Spread a Little Sunshine."
Act II, Scene II
Pippin assassinates his father, and decides that it is time the kingdom enjoyed peace and harmony, and he sings "Morning Glow." His idealistic plans fail and he becomes distraught, wishing that he had not killed his father. The Leading Player then magically brings King Charlemagne back to life.
Act II, Scene III
Downhearted that his plans to find true meaning to life have failed, Pippin is consoled by the Leading Player, who assures him that he is "On the Right Track." Pippin collapses at the end of this song and is found by a pretty, young woman named Catherine, who takes him to her home, where he meets her young son. She sings "Kind of Woman" telling Pippin that she is nothing special. Pippin stays at the house, where he must do household chores that he feels are beneath him, and he sings "Extraordinary."
Act II, Scene IV
Eventually, Pippin and Catherine fall in love, signified by the number "Love Song." However, when Catherine tries to impose more responsibility on Pippin, he flees and the grieving Catherine sings "I Guess I'll Miss the Man."
Finale (Spoiler)
In the finale, Pippin shares with the Leading Player that he is distraught at his miserable life. The Leading Player, Fastrada, and the acting troupe tell him that his only option is to commit suicide by plunging into a burning box. Pippin is on the verge of heeding their calls for him to kill himself, but Catherine and her son reappear. This convinces Pippin that he must settle for love instead of killing himself.
Photo Credits
Ablestock.com/AbleStock.com/Getty Images