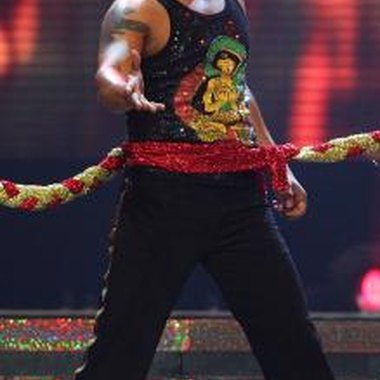 "Footpath" is a 2003 Hindi-language movie directed by Vikram Bhatt and starring Aftab Shivdasani. It is based upon the 1990 Sean Penn movie "State of Grace," and it deals with a young man who returns to his crime-ridden hometown after having escaped in the aftermath of a murder.
Escape
Arjun Singh (Shivdasani) lives in a crime-ridden slum in Mumbai, India. His father is a local union leader who is murdered by militant anti-unionists. Singh is convinced by two local minor criminals, Raghu and Shekhar Srivastav, to find his father's killer. They supply him with a gun. He finds and kills the anti-unionists, but the police are soon on his trail. The Srivastav brothers help him escape to Delhi, where he sets about arranging a new life for himself.
Singh's Return
Singh returns to Mumbai after a number of years. He tells everyone that he became a real estate agent under the fake name of Mohan Kumar Sharma. In his absence, the Srivastavs have become major crime lords in the area and have amassed great power. The brothers welcome Singh back with open arms, and they reintroduce him to their sister Sanjana, whom he has always had a crush on. Sanjana is unimpressed with the brothers' criminal activities.
Revelations
During conversations, Singh and Sanjana come to agree that the brothers should leave the world of organized crime. He begins talking at length to Raghu, believing him to be the more sensible of the two brothers. Raghu has himself fell in love with a schoolteacher who teaches English to deprived children, and she has said she will never see him again until he learns to live a crime-free life. Raghu goes to tell Shekhar about his plans to go legitimate, but Shekhar reveals some shocking news of his own: A local drug dealer, Sheikh, has discovered that Singh is an undercover policeman.
Shootout (Spoilers)
Local police have threatened Singh with arrest for the unsolved murder of his father's killers, unless he infiltrates the Srivastavs' gang. Rather than get his childhood friends arrested, Singh has been trying -- unsuccessfully -- to get the police to arrest Sheikh. Shekhar tells Raghu to kill Singh, but he refuses. Shekhar kills Raghu, then goes to kill Singh. Shekhar dies in the gunfight that ensues, and Singh is left without his two childhood friends.
References
Photo Credits
Christopher Furlong/Getty Images Entertainment/Getty Images