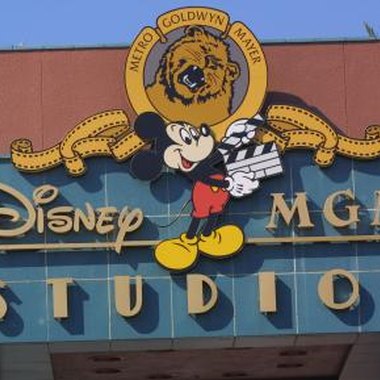 Based on the 1961 Disney film "The Absent-Minded Professor," the 1997 movie "Flubber" stars Robin Williams as Professor Philip Brainard. One afternoon, while the professor is supposed to be getting married, he invents Flubber, an anti-gravity substance that can fly, do the mambo and improve the skills of the university's basketball team. The chase is on as Wilson Croft (Christopher McDonald) tries to steal the professor's Flubber and his fiancee.
Characters
Brainard is an incredibly smart but absent-minded professor at bankrupt Medfield College, where his fiancee, Sara Jean Reynolds (Marcia Gay Harden) is the president. The professor's assistant is a robot named Weebo (voice of Jodi Benson). The antagonists of the story are Croft and businessman Chester Hoenicker (Raymond Barry), who has a son in one of Brainard's classes.
Plot
Brainard's Flubber is a green, blubbery goop can shift shapes, fly through the air, dance and give people skills they never knew they had. Once word gets out about this discovery, more than a few people are trying to steal the invention and take advantage of it. Flubber begins to take precedence over other parts of the professor's life, such as getting married, which he forgets to do three times.
Protecting Flubber
Hoenicker first approaches Brainard to pass his son, Bennett (Wil Wheaton), in Brainard's class even though Bennett is failing. Hoenicker sooner takes an interest in Flubber after realizing the amount of profit he could make on it.
Themes
Discovery is one theme common to "Flubber." The discovery of Flubber not only has the opportunity to define Brainard's career, but to turn around the profitability of the university, which would secure his fiancee's position as president. The film lets the audience discover the implications of innovation without structured guidelines. The professor's intent is to create a substance that can make the world a better place. He has trouble keeping his job and relationships in check once Flubber becomes well known.
References
Photo Credits
Joe Raedle/Getty Images News/Getty Images