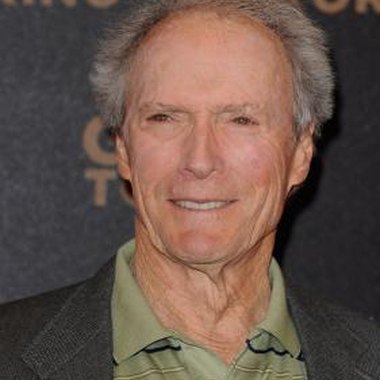 "Gran Torino" came out in 2008 with Clint Eastwood (Walt Kowalski) as the director and star. The movie is set in struggling Highland Park, Mich., where gang violence and crime are on the rise. A Hmong teenager living next door, Thao, tries to steal Kowalski's prized 1972 Gran Torino as part of a gang initiation. Although Kowalski's racist ideals are a stumbling block, he starts the young teenager on a path of reform.
Family Dynamics
The movie opens with Kowalski at his wife's funeral. A young Father Janovich (Christopher Carley) presides over the service. Kowalski's children appear to have a distant relationship with their father and they don't call or visit often. Kowalski is set to be alone the remainder of his life with his dog Daisy. Thao's family is a completely different dynamic, but Kowalski comes to appreciate these neighbors' relationships to one another (and to him) as the movie moves forward.
Characters
Kowalski is a hardened Korean War veteran living in a declining Detroit neighborhood next to a Hmong family. He does not have good relationships with his kids or neighbors. He keeps to himself, works on his Gran Torino and tries to forget his time at war. Thao (Bee Vang) is a young Hmong being pulled into a gang in the area. He does not want to be in the gang, but he feels he has few options. Sue (Ahney Her), Thao's older sister, helps Kowalski begin to see through his prejudices.
Plot
The story begins when Thao is charged with stealing Kowalski's Gran Torino as a rite of passage into the gang. The boy was caught and did not deliver the car. Thao is forced to work with Kowalski for a week as punishment for trying to steal it. Kowalski wants to teach him how to be a real man and stand up to the gang. The gang keeps showing up at Thao's house, trying to get him to join. Kowalski often steps in to help the family and to deal with the aftereffects of the gang's violence on the family. "Gran Torino" comes to a climax when the gang rapes Sue, and Thao and Kowalski want revenge on the boys.
Themes
"Gran Torino" illustrates the benefits of learning and understanding people who look and act differently. Kowalski does not want to be involved with his Hmong neighbors, but on some level feels he can teach them something. Sue sees that the family can teach Kowalski about Hmong culture and traditions. This increased understanding for each other leads Kowalski to selfless acts on the family's behalf later in the film. Revenge is another common theme. Kowalski and Thao plot revenge against the gang members for acts committed against Thao's family.
Photo Credits
Pascal Le Segretain/Getty Images Entertainment/Getty Images