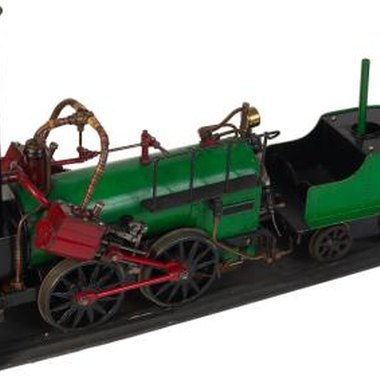 The village of Rossville lies between Ross and Grant Townships, two of a number of townships established during the mid-1800s to early 1900s in Vermilion County, Illinois. Although a small community, Rossville has museums, parks and other attractions that residents and visitors can enjoy. The Rossville Community Organization also remains active throughout the year, staging events in the village.
Museums
Rossville has a couple of interesting museums to visit. The Rossville Historical Society Museum (no website; 108 W. Attica Street; 217-748-6045) has displays showcasing the history of the area, with some of the exhibits including a school room, doctor's office and military room. The Rossville Depot Railroad Museum (danvillejnct.org), located in the old depot building in Rossville, displays train and railroad memorabilia from the area. Exhibits include a fully restored operator's bay, a collection of train lanterns and a working scale model railroad.
Historical Attractions
Interesting historical attractions in the Rossville area include Mann's Chapel, which has now stood in place for more than 150 years. Although having fallen into disrepair in times past, restoration work has returned the chapel to its original condition, and it is a beautiful location to visit. The Original Milestone 121 on the route between Vincennes and Chicago stands close to Rossville. This route started life as Hubbard's Trace, becoming the Vincennes to Chicago Road, and then the Dixie Highway. The milestone remains as one of the few standing in place from those erected in the early 1800s.
Parks
One of the main outdoor areas in Rossville, Christman Park, remains open throughout the year for anyone in the village looking for somewhere to relax and see some greenery. Visiting during December provides a special experience since the Rossville Community Organization decks the entire park area in Christmas lights, and the park also plays host to a Christmas parade. Other events staged in the park during the year include a truck and tractor pull on the 4th of July.
Golf
The history of the Hubbard Trail Country Club (hubbardtrail.com) dates back to 1925, when golfers from Rossville and nearby Hoopeston worked to set up a golf course in the area. Their efforts resulted in the nine-hole Hubbard Trail Golf Course, constructed on an area of land just to the northwest of Rossville. The course remains in play today, measuring 3,042 yards and rated a Par-36. Golfers visiting Rossville have the option of playing nine or 18 holes.
Photo Credits
Hemera Technologies/PhotoObjects.net/Getty Images