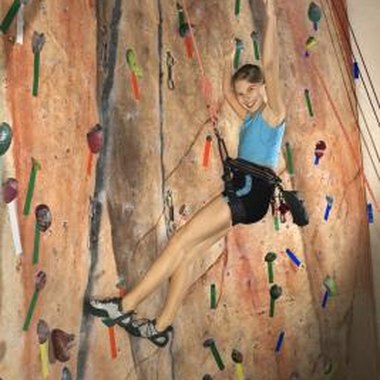 Three Rivers, Michigan, in the southwestern part of the state, is within close range of several venues offering rental space for celebrating a birthday party. These venues provide an opportunity to participate in a variety of activities and play games with friends and family on the special day.
Climb Kalamazoo
Climb Kalamazoo (climbkalamazoo.com), 26 miles from Three Rivers in Kalamazoo, features 10,500 square feet of climbing space. The venue has 32 climbing stations and walls up to 30 feet high. As of publication, parties can rent a space for 90 minutes at $350, for $450, the space can be rented for two and one-half hours. All parties are open to 12 guests, and three staff members are available to help children with climbing.
Long Lake Roller Rink
Located 20 miles from Three Rivers in Portage, Long Lake Roller Rink (longlakerollerrink.com) is open for both public skating and private parties. Three private party packages are available, ranging in price from $350 to $450, as of publication. In addition to rental of the rink for three hours, the birthday party packages include skate rentals, cake and ice cream, beverages, a party hostess, invitations and thank-you cards, and table service.
Kids Gym, Inc.
Kids Gym, Inc. (kidsgyminc.com), also located in Portage, features 18,000 square feet of gymnastics space. As of publication, the space can be rented out for 90 minutes for $100. Parties can accommodate 10 children. In addition to gymnastics, activities include games and music.
Jungle Joe's
Also in Portage, Jungle Joe's Family Fun Center (junglejoesffc.com) offers a variety of activities for children. The location features bounce houses, slides and obstacle courses. The space can be rented for two hours, with the price of the party package depending on the number of children attending. Prices range from $140 to $325, with extra options also sold including pizza, ice cream, beverages and goodie bags, as well as "Princess" and "Jungle Safari" themes.
Photo Credits
Thinkstock/Comstock/Getty Images