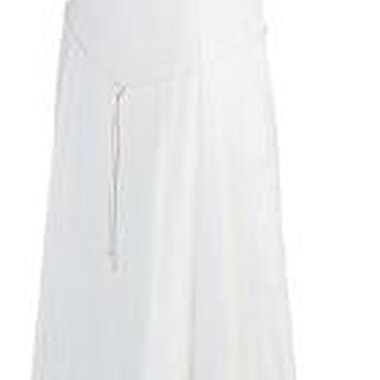 Getting ready for a pageant takes stamina, practice and work. Almost as important as the skills and demeanor you need to stun the audience and judges is the dress you'll wear while parading on stage. You'll want a style that expresses your personality while accentuating your beauty. You'll need one that sets you apart from other contestants, but follows the guidelines of the competition. Depending on your price range, you can find the perfect dress anywhere from a department store to a tailor's in Northern Alabama.
Boutiques
Small shops that exclusively sell this season's trends will often have stylish dresses on the cutting edge of fashion. While pricier than larger counterparts, they offer personal attention, and if they don't have a dress to your liking, they will often alter one to suit your needs right there on location. Huntsville, Alabama has several boutiques catering to the fancy-dress crowd. Envy at 617 Meridian St. carries Michael Stars dresses, as well as clothing by Corey Lynn Calter and Karlie. Indigo, at 812 Regal Drive, offers one-of-a-kind clothing from designers including Jenny Han and Molly New York. It also offers private consultations.
Department Stores
For those looking for a less pricey option, many department stores have extended their stock to include a section for fancy dress. Macys operates branches at several Northern Alabama locations. In Birmingham, you can visit the store at 614 Brookwood Village or the store at 2600 Riverchase Galleria. Madison Square Mall, 5901 University Drive, Huntsville, has a Belks and a J.C. Penney. Department stores also offer an extensive array of children's pageant dresses, although you may have to order them online. Check your local stores, and an attendent can help you order something if they don't have what you are looking for in stock.
Bridal Stores
A chic bridesmaid's dress, or a pretty flower girl's dress, can double as a pageant dress. If you're looking for something outside the Huntsville area, check out Something Blue, 224 Main St. West, Hartselle. Otherwise, stores in Huntsville include Modern Brides on Regal Drive Southwest and David's Bridal on University Drive Northwest.
Tailors
If you have a specific dress make in mind but you don't possess the skill to sew it yourself, take your idea to a tailor and have a one-of-a-kind dress created to your liking. Be specific about fabric, fit and style to ensure your approval at the end result. Behind the Seams is outside Birmingham in Leeds, on Ashville Road. If you're closer to Huntsville, try Alterations and Creations, at 805 Regal Dr. SW, or Young Tailor, 7914 Memorial Parkway SW. These tailors and others can create children's pageant dresses, too, taking measurements to create a unique design based on your ideas and your child's body type.
Photo Credits
Hemera Technologies/PhotoObjects.net/Getty Images