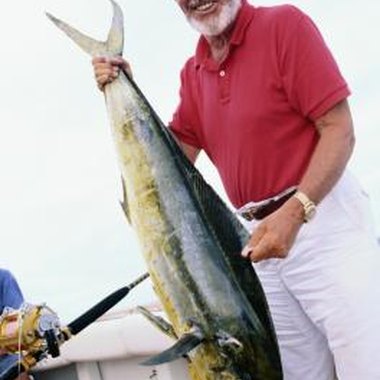 Near both Lake Ontario and the Genesee River, the city of Rochester, New York has ample opportunities for fishing enthusiasts of every skill level. Whether you are taking small children out for their first fishing trip or are a professional angler, Rochester can provide you with the environment you need to hopefully have a successful fishing trip.
Genesse River
In the suburbs of Rochester, the Genesee River Fishing Access Site is located in Summerville. The park is open all year and run by the New York State Department of Environmental Conservation. Park rules require all who use the fishing access site to protect the natural environment within the park. Pets are permitted at the Genesee River Fishing Access Site but owners are responsible for cleaning and removing any pet waste.
Ontario Beach Park
Ontario Beach Park is a 39-acre recreational area where people can fish as well as enjoy the beach, swimming, boating, volleyball and playgrounds. Located at 4800 Lake Avenue, the park has a fishing pier that is used solely for those who would like to fish in Lake Ontario. The pier is available for anyone with a valid fishing license who is over 16 years of age. There is also a public boat launch with access on River Street for those who would like to take to the waters and fish.
Port of Rochester
About nine miles from downtown Rochester, the Port of Rochester is located on the shores of Lake Ontario. Anglers can either fish from the shores of the lake or the port's marina. The River Street Marina enables boats to have access to the waters of Lake Ontario for additional fishing opportunities. Boaters using the River Street Marina can use their floating docks, waste out station, laundry facility and shower rooms.
Genesee Gateway Park
The Genesee Gateway Park is in the southeast area of the city of Rochester. Running along the Genesee River, the park has many locations for recreational fishing. The Genesee Gateway Park is also home to the Riverway Trail, which connects this park to the University of Rochester as well as to the city's downtown area.
Photo Credits
Steve Mason/Photodisc/Getty Images