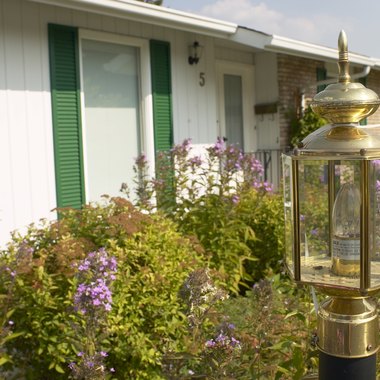 Vacationing in a bungalow can transport you to the days of the old Caribbean. Large resorts may bring glitz and opulence, but a cozy hideaway surrounded by tropical flora provides the ultimate in romance and privacy. Track down the right Caribbean bungalow for your needs with a few solid resources to guide your vacation search.
Choosing an Island
If you're undecided on an island, it's worth the time to check out the Vacation Rental By Owner website. Although Bungalows are not widely available on numerous Caribbean islands, most islands offer at least one or two selections offered by private owners. On Vacation Rental By Owner's main page, click the drawing of the Caribbean region and choose the island which interests you. The site provides multiple ways to search, and choosing rentals that allow only two to three guests should yield bungalows and cottages.
Mexican Caribbean
The Mexican Riviera offers the Caribbean's best selection of bungalows, many with a unique Spanish flair. The Zen Palpita at Casa del Coranzon on Soliman Bay, for example, offers a cozy one-room bungalow with private patio surrounded by lush greenery. Despite the humble sound of this bungalow, this lodging offers a pool, beach, and kayak equipment shared with larger dwellings. Other rentals scattered along the Mexican coast range from palm-thatched jungle bungalows to eco-friendly tent and cabin bungalows.
Bonaire
Bonaire, a sleepy and pristine island north of Venesuela, offers a decent selection of bungalows. One establishment offers 30 private bungalows scattered throughout a tropical park with a shared pool. One example, the impressively large Kralendijk Bonaire Bungalow, rents for $845.00 a week plus tax, double occupancy, as of July 2010.
Martinique
Many so-called bungalows on Martinique are sweeping mansions. However, smaller cottages do exist, some with views of the Caribbean Sea and Atlantic Ocean. What makes Martinique original is its unique subset of cottages featuring the small creole bungalows reminiscent of a charming historic southern home.
Photo Credits
Hemera Technologies/AbleStock.com/Getty Images