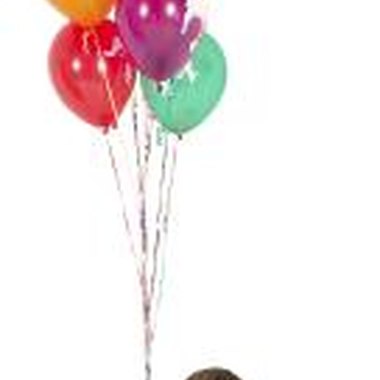 New Orleans knows how to party, even when it comes to toddlers. Toddler parties are a challenge as parents cater both to the limited attention span and activity of small children and the requirements of their parent chaperons. In New Orleans, parents may choose from numerous local activities that offer delicious eats and entertainment.
Louisiana Children's Museum
Voted the 2010 Best Place of a Children's Birthday Party by Gambit newspaper, the Lousiana Children's Museum (lcm.org) offers a stunning children's birthday party package. Located in the Warehouse district, the museum is easily accessible both to Uptown and French Quarter residents as well as those driving in from the surrounding areas. Exhibits feature child centered art, climbing structures, opportunities to "be in a bubble" and a special play area geared toward toddlers. Birthday party packages, priced from $195 to $630 for members, includes 90 minutes of use of a festive party room, admission for 20 to 30 children, 25 to 35 adults and free admission passes for a future use for each guest. Packages are be customized with drinks, staff assistance, balloon bouquets and cakes and ice cream.
Audubon Nature Institute
The Audubon Zoo (auduboninstitute.org), operating under the umbrella of the Audubon Nature Institute, is a famous New Orleans landmark and fun place for a small child's birthday party. Birthday party packages can be purchased for the Endangered Species Carousel or the new Splash Park, an interactive water activity area. Birthday party packages for the carousel include admission for up to 15 children and 15 adults with prices ranging from $375 to $500. Party packages include room rental, access to the zoo, unlimited rides and beverages. Audubon offers catering and does place restrictions on outside food. Splash Park (Cool Zone) parties include use of one the surrounding cabanas and beverages, and accommodate up to 30 people (counting both children and adults) for $295.
New Orleans City Park
A historic New Orleans favorite, City Park aims to please with multiple options for children's parties. With more than 10 rides to choose from, including a train, monkey jump and umbrella cars, parties are catered to the rental of one specific ride for $250 to $300 on Saturdays or Sundays only from 9:30 a.m. to 11 a.m. Those who want more diversity opt for multiple ride packages for $350 on Saturdays or Sundays from either 11 a.m. to 1:30 p.m. or 2:30 p.m. to 4:30 p.m. Party packages include access 15 children and 15 adults. Party picnic tables are also available. Storyland party packages include access to the Storyland cottage for the party and the 25 story vignettes that were voted 2010 Readers Choice by the Times Picayune.
The Creole Creamery
With locations in Uptown New Orleans and the nearby Lakeview suburn, the Creole Creamery (creolecreamery.com) dispenses with tradition and is known for its creative ice cream flavors and homage to New Orleans foodie love. Birthday parties for toddlers include private access to the creamery, "Build Your Own" sundae bar (parents can help) and the option to bring in outside entertainment in the form of clowns, magicians or face painters. Parents looking for adult entertainment opt for demonstration parties at the Uptown location. For $300, all attendees will be taken into the Creole Creamery kitchen by chefs and walked step-by-step through the ice cream making process. The "Build Your Own" sundae parties start at $250 for up to 20 people, with $5 added for each additional sundae.
Photo Credits
Hemera Technologies/PhotoObjects.net/Getty Images