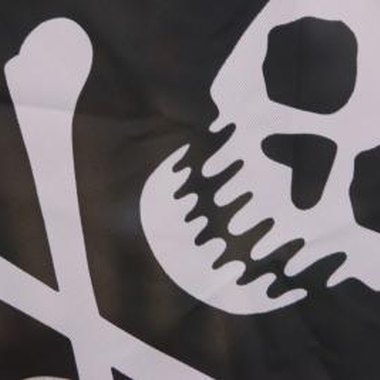 Pirate festivals are fun gatherings for young and old to celebrate maritime history and pirate lore. St. Augustine, Florida hosts different pirate-themed events, including an annual Pirate Gathering festival in the fall.
Mission
Off the coast of St. Augustine, archaeologists have recovered dozens of shipwrecks and other maritime archaeological sites. The Pirate Gathering is an annual festival that celebrates St. Augustine maritime history. Proceeds benefit the Lighthouse Archaeological Maritime Program, which promotes learning about maritime history in local schools.
Autumn Event
Pirate Gathering takes place in the fall, but the venue changes each year. The 4th annual event in 2011 was planned to be at St. Frances Field and Historical Quarter in downtown Saint Augustine.
Features and Events
St. Augustine Pirate Gathering features music, re-enactors, live historians and "casual pirates" (pirates in costume and character). The event features weapons demonstrations, swordfights, dramatic storytelling and a shipwreck exhibit. Children can explore the "Wee Matey's Play Area," a pirate-themed fun zone. The event includes a costume contest for kids, awarding prizes to the best-dressed little pirates.
Thieves' Market
The Thieves' Market is a gathering of local vendors, who sell pirate-themed food and drinks, including biscuits, fried shrimp and spiced rum. Booths display pirate treasure and booty, from jewelry and trinkets to T-shirts and apparel. Vendors must register in advance on the Pirate Gathering website (pirategathering.com) to participate.
Photo Credits
Jupiterimages/Photos.com/Getty Images