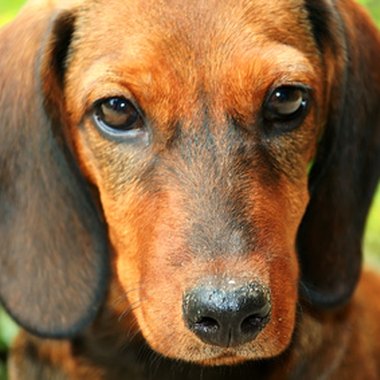 Although it is the third-smallest state in the US -- Rhode Island and Delaware are smaller -- Connecticut is home to a diverse collection of pet hotels. Most of them take in only dogs and cats, but they vary widely in size, from small kennels to full-sized resorts with many accommodations and services from grooming to daycare.
Uberdog
A facility exclusively for dogs, the Uberdog daycare and boarding center is in West Hartford. Play equipment is sporadically placed throughout the interior and outdoor grounds for dogs to socialize and play on. For overnight stays, Uberdog offers luxury dog dens, complete with a bed or couch for your dog to sleep on.
Day Hill Kennels
The small town of Windsor is home to Day Hill Kennels -- a dog and cat resort that offers boarding, grooming and daycare. Day Hill's staff looks after dogs as they play and socialize, and the cattery is complete with scratch boards and climbing structures. Each boarding animal gets a personal spacious, temperature-controlled compartment.
Paws and Claws Resort
The Paws and Claws Resort is a family-owned, multifunctional pet hotel in Shelton. Apart from standard boarding services, Paws and Claws offers nail trimming, bathing, daycare and veterinary services, including vaccinations and weight programs. Playtime is conducted in the full-sized playroom with play equipment. Oversized rooms and luxury suites are available for large dogs spending the night.
Best Friends Pet Care -- Rocky Hill
One of the 44 Best Friends Pet Care centers across the country, this Rocky Hill pet hotel accepts both dogs and cats. It provides large, two-room suites for both kinds of animals; during the day, the staff organizes supervised activities for all dogs at the camp. Training courses are also available, from basic obedience to advanced agility courses.
Camp Canine
Camp Canine is a dog daycare and hotel in Bristol, equipped with 11 cabin units, each with private kennels in which the dogs sleep. The campers are allowed to participate in interactive play activities with the other dogs for 12 hours a day. Each owner gets a behavior report, describing how well the dog did during its stay.
Marta's Vineyard Canine Resort
Marta's Vineyard, in Brookfield, accepts both cats and dogs. The staff supervises two hour-long play sessions a day, but private rooms with no intermingling are also available. Shampoo baths, nail trims, coat conditioning and other services are offered at the beauty salon and day spa.
Tippin Rock Pet Lodge
Situated on 10 acres of green fields, Tippin Rock Pet Lodge in Groton accepts both dogs and cats for daycare or overnight stays. The lodge will transport your pet in a limousine to and from the center. Playtime comes twice a day, and if the weather permits, an outdoor pool is available for dogs. Animals can sleep in outdoor or indoor kennels, depending on preference and weather conditions.