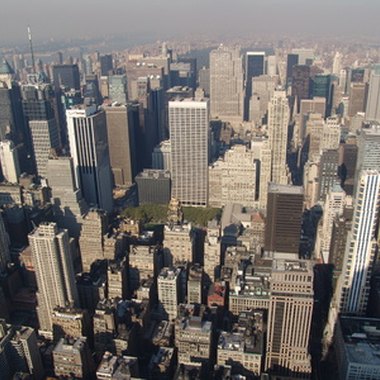 Situated in Midtown Manhattan among the upscale stores on legendary Fifth Avenue, the Peninsula New York is one of the world's premier luxury hotels, having received the Five-Star Award from Forbes Traveler and five-diamond recognition from AAA. The hotel, which is housed in a landmark building built in 1905, is within walking distance of many of New York City's top attractions, including the Museum of Modern Art, Rockefeller Center and Central Park. Guests may choose from multiple dining options, a full-service fitness center, spa and pool.
Accommodations
The Peninsula maintains three levels of guest rooms and seven types of suites, measuring from 370-to-3,300 square feet. A local daily newspaper is delivered each day. Guest rooms have marble bathrooms; bedside, multifunctional electronic control panels; and individually controlled thermostats. Hotel suites are outfitted with separate living rooms. The grand suite boasts one full and one half bath. The Peninsula Suite, the grandest of them all, is a three-bedroom penthouse apartment, featuring a formal dining room, separate library and whirlpool tub.
Cuisine
Fives is the signature dining room of the Peninsula New York. Taking its name from the hotel's location, 55th Street at Fifth Avenue, the restaurant serves contemporary American cuisine in a formal atmosphere. The Bar at Fives features live musical entertainment. Traditional tea service is taken in the Gotham Lounge, while Salon de Ning offers Chinese-inspired cuisine served both inside and al fresco on the rooftop of the hotel.
Spa
The Peninsula Spa by ESPA is located on the hotel's penthouse level. The facility features multiple treatment rooms, steam room and sauna. A state-of-the-art fitness center is equipped with modern weight training and cardiovascular equipment. Guests also may use the glass-enclosed rooftop pool. In addition, the Peninsula New York offers Simply Peninsula, a collection of specially created bath and beauty treatment products, and Naturally Peninsula, a menu of nutritiously balanced meals, to visitors of the spa.
Events
The Peninsula New York hosts weddings, corporate meetings and other special events throughout the year. Its renovated event spaces are decorated in an elegant, updated traditional style. Boasting six occasion rooms, the hotel can accommodate small events of up to 130 people.
Resources