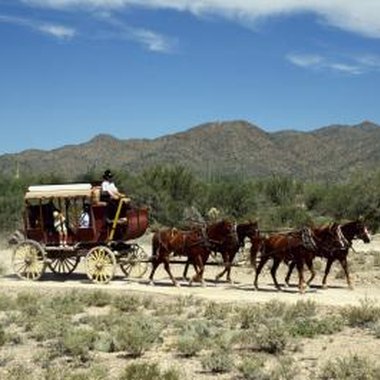 Teens in Tucson, Arizona, have a variety of of options when it comes to choosing a venue for their parties. Whether your party is a birthday celebration, quincenera, or bar mitzvah, there is a perfect location to enjoy with your family and friends. Tailor your party to the things you love to do most, inside or in the great outdoors.
Vantage Bowling Centers
There are five Vantage Bowling Centers (vantagebowlingcenters.com) throughout the Tucson area, so one is sure to be near you. They offer both party packages as well as packages tailored to you and your party needs. If your teen is into to loud music and special-effects lighting, consider the cyber bowling option, which makes the lanes seem more like a nightclub. Packages can include bowling, food, drink, rental shoes and balls and party favor. Bring out the competitive spirit in your teen with a bowling party suitable for many ages and skill levels.
DV8
DV8 (dv8tucson.com) is a club that opened in 1985 and offers a unique venue for hosting parties. If your teen is looking to have a party to rival that of a rock star, then DV8 can fill the bill. The main stage offers 1,500 square feet of performance space, as well as a full range of lighting options. To make the rocks star dream come true, the club has a separate green room and VIP area. Although part of the club is licensed to sell liquor, there is an entire area designated for the under-18 crowd on a routine basis. But you can have free roam of the club depending on your rental agreement.
Old Tucson Studios
Instead of renting a party room for your next celebration, consider renting a town. Yes, really, a town. Old Tucson Studios makes the whole town available for party rentals. Walk the same streets that John Wayne did for some of his Westerns, or see where movies like "The Quick and the Dead" were filmed. You can even have the Old Tucson actors available for shows or other reenactments of life in the Old West. There are catering services available to simplify planning, from full-course menus to simpler picnic options. While there, be sure to dress up in Western attire and have an old-time picture taken to commemorate the experience.
Mt. Lemmon
Mt. Lemmon (skithelemmon.com) overlooks the Tucson valley and offers year-round activities. High in the Catalina Mountains, you can ski in the winter or hike the rest of the year. There are two restaurants at Ski Valley, the Iron Door and The Grub Stake, and both have a reputation of serving good food. If you do not want to have the party at a restaurant, use one of the many picnic areas and have a barbecue. Teens can go and hike the trails while the grills warm up and the food is being cooked. Rose Canyon Lake has a trail that winds all the way around the lake, as well as many other trails in the area.
Photo Credits
Brand X Pictures/Brand X Pictures/Getty Images