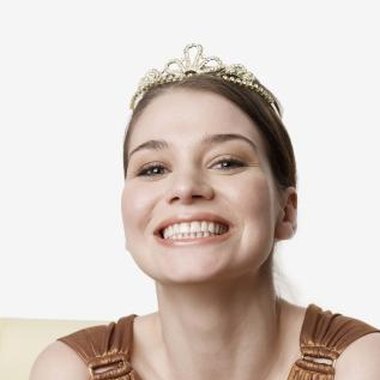 "Tweens," or children between the ages of 9 and 12 years old, often desire parties unlike those requested by younger children or teenagers. In New York, birthdays at home can include the talents of make-up artists, actors or magicians. Parents can take on many different birthday ideas in New York, with all ideas spanning a range of budgets.
The Little Ladies Club
While girls can enjoy the princess treatment with manicures, pedicures and make-up in Hicksville, N.Y.'s, The Little Ladies Club (thelittleladiesclub.com), boys can also host parties with arcade games, pinball machines and other electronic fun. Boys receive bandanas, artificial tattoos and hair spiking and coloring. The night is capped off with a dance party filled with your child's favorite music.
Spa Birthday or Make-Over Party
Enjoy birthday cake and ice cream at home before heading out to Manhattan's Lia Schorr spa (liaschorr.com), which specializes in younger clientele. Girls can receive manicures or pedicures, and other treatments such as body massages, facials and back treatments. The spa also offers the "Teen Spa Package" for reserved birthday parties. Alternatively, Rachel Wade's "Cheek to Chic" make-over service (cheektochic.com) allows girls to shop for make-up before going to a previously agreed-upon location for make-overs.
Laser Tag Party
Tweens looking to enjoy laser tag, play arcade games or enjoy rides can visit the Madd Fun Family Entertainment Center (maddfun.com) in Brooklyn. Eight children are required for weekday birthdays and 10 children per party are required for weekend birthdays. Parents can also purchase party favor bags, ice cream and cake, food and pinatas for birthday parties. Parents can choose to fill purchased pinatas themselves or pay for candy supplied by Madd Fun.
Rollerskating Party
Up to 15 children can enjoy a reserved rollerskating party at RollerJam USA (rollerjamusa.com) on Staten Island. Plates, napkins, cups, soda, tea, coffee and pizza are supplied to guests in a private birthday party room for up to two hours. While no outside food or drink is welcome, parents can bring a cake and candles. Reserved parties include the assistance of a host or hostess.
Photo Credits
Jupiterimages/Comstock/Getty Images