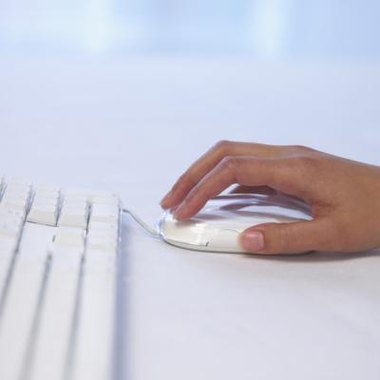 Online invitations -- e-vites -- allow senders to invite guests to parties with the ease of email or with online invitation providers. The e-vite style is informal and works well for impromptu and casual gatherings. Match the e-vite approach with relaxed party-invitation verbiage, signaling to invitees the carefree nature of your event. E-vites are appropriate for many types of parties. The online method of sending invitations works well when inviting office colleagues and people who spend most of their time online. Online invitation providers offer a host of e-vite wording ideas and entertaining e-card ideas.
Brunch E-Vite Wording
Family and friends may decide to gather for Sunday brunch. When organizers want to spread the word, they might write, "We miss your company! So, join us for brunch and fellowship this Sunday, July 27, at the Hyatt on Ladybird Lake at 11:30 a.m."
Birthday Party E-Vite Wording
A host can give as much notice as he likes for an informal birthday party with a casual e-invitation. "You're invited! It's Stanley's birthday, and we're having a bash! Gather poolside at the Austin Country Club on Saturday, June 19, at 2 p.m. RSVP via email by June 12. Casual attire. Bring swimwear."
Office Happy Hour E-Vite Wording
Company colleagues can use email advantages to send mass invitations to the monthly, or weekly, Friday office gathering. An interoffice e-vite might read, "When Friday finally comes, join the staff and managers at Jalisco's for an office happy hour party. Expect prizes, fun and half-price drinks on Friday, Aug. 12, from 6 to 8 p.m."
Barbecue E-Vite Wording
Many barbecues are casual affairs that lend themselves to e-invitations. Trumpet an approaching summer outdoor get-together with a friendly, yet simple, invitation. "Sam's cooking, so let's eat! Be our guest for delicious BBQ and outdoor fun! Join us at 1111 Midway Lane on Saturday, Aug. 8, at noon. RSVP by phone or email."
Photo Credits
Burke/Triolo Productions/Brand X Pictures/Getty Images